Disability Bathroom Remodels & Modifications
At LiveWell Mobility and Modifications, it's our goal to help you stay in your home as long as possible. If the current layout of your bathroom is standing in the way of your independence, we'll change things around for you fast, so you can get back to your life. As your needs evolve and change, we'll help you modify your bathroom to ensure your continued safety and comfort.
Customize your bathroom to fit your evolving needs – call our Houston office at (281) 771-1469 or get in touch with us online today to get started with a free estimate!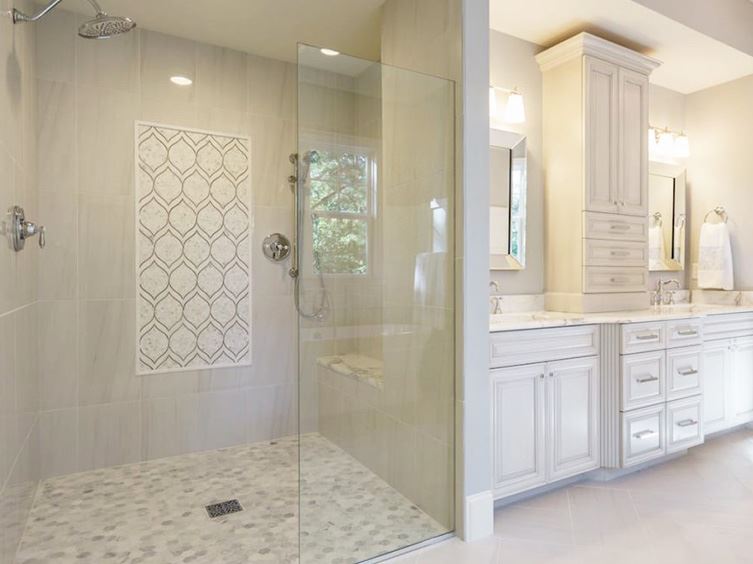 What Changes Do You Need to Help You Remain in the Home You Love?
We do it all — no outsourcing! Design, construction, and installation services are available when an accessible bathroom is needed in a home. Ask us for a free consultation or give our team a call at 281-771-1469 if you need more information. We'll look at your home's potential to modify an existing bathroom or create a new one.
MINOR
MODIFICATIONS
No job is too big or small
Grab bars
Shower seats
Taller toilets
LARGER
MODIFICATIONS
Adapting to changes in your life
Doorway widening
Zero-step entry showers
Wheelchair accessible vanities
LAYOUT DESIGN AND
WALL-TO-WALL REMODELS
Your one-stop shop
Tile replacement
Cabinet painting or replacement
New plumbing fixtures
Have Questions? We've Got Answers!
Frequently Asked Questions
WHAT SHOULD I LOOK FOR IN A CONTRACTOR?

The most important things to consider when looking for a contractor are: has the expertise and the resources to quickly and professionally get the project done, the ability to help through the entire project from design to installation, and has strong references and completion of previous projects to show.

WHY IS A ZERO-ENTRY SHOWER IMPORTANT?

Installing a zero entry shower is one of the most important changes you can make in your bathroom for mobility. A zero-entry shower has no threshold and removes all tripping hazards making it safer to enter and exit the shower.

HOW LONG DOES IT TAKE TO REMODEL A BATHROOM?

Depending on the size of the project, timelines vary by bathroom. LiveWell prides ourselves on being able to start on projects quickly.

WHAT BATHROOM MODIFICATIONS SHOULD I BE CONSIDERING?

Zero entry showers, grab bars, elevated toilets, widened doorways, and the addition of grab bars are a few of the modifications that we recommend the most.

HAS A WHEELCHAIR CHANGED YOUR NEEDS?

Maybe you or a loved one needs a more accessible bathroom?
We are creative with modifications. We can widen doors, use barn doors, replace tubs with showers.

IS IT DIFFICULT TO REACH WHAT YOU NEED?

Maybe you can't reach the faucet , toiletries, or get close to the mirror?
We can add open storage, eye-level shelves, automated lighting, add under-sink clearance, and move towel racks.

ARE YOU BATHING LESS FREQUENTLY?

Maybe you are afraid of falling or have difficulty accessing the shower?
We can help with curbless (zero-step) showers, grab bars, shower seats, handheld showers, and transfer benches.
More Common Questions
What Kind of Modifications can We Help You Make?
Handrails
Shower chairs
Raised toilet seats
Walk-in showers/tubs
Wider doorways
Wheelchair-accessible vanities
Tile replacement
Cabinet installation/replacement
Plumbing fixtures and upgrades
And more!
Call our Houston office at (281) 771-1469 or get in touch with us online today to get started with a free in-home estimate!
Creating Safe, Functional Bathroom Spaces in Houston, Galveston, and the Surrounding Areas
Your bathroom is one of the most important rooms in your home, but if you aren't as dexterous as you used to be, it can also be one of the most dangerous. Remodeling your bathroom to meet your new needs can seem like a daunting task, but LiveWell Mobility and Modifications is here to make it easy. We provide effective, customized bathroom remodeling and modification services that can help you navigate your bathroom with ease. We work quickly to get your new bathroom completed fast, and our flexible financing options and payment plans make it easy to fit the remodeling you need into your budget. With LiveWell Mobility and Modifications, you could have a better bathroom in just a week!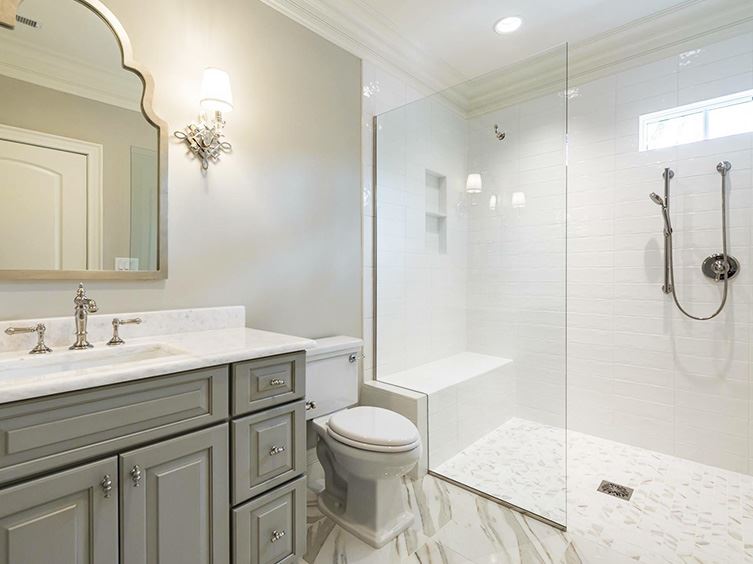 Making Your Home or Commercial Property More Adaptable and Accessible to Fit Your Changing Needs
Highly Recommend!

"LiveWell Mobility and Modifications is an overall great company! The owner, Nate, is incredibly knowledgeable and upfront about prices and the services they deliver. Their communication about all installations was delivered in an understanding manner. They went above and beyond to ensure my experience was superb."

- Sydney H.

Friendly staff!

"Professional, quality work, affordable, good people. If that's what you are looking for, then call LiveWell Mobility and Modifications. They will give you an honest answer and do what is best for your situation. I highly recommend!"

- Shana B.

Highly Recommend!

"As the manager of a senior homecare company, I've used my share of aging in place / home modification specialists through the years. LiveWell Mobility is the best to date."

- James K.

Knowledgeable and Reliable

"My husband is happy that Nate and his team were able to provide all accommodations prior to his discharge from the hospital. Even if we have a hurricane, I know those grab bars will still be mounted forever!"

- Jayne M.

Great Service!!

"If you, or someone you know, has a relative who would like to age at home, Livogis can help them make that happen. They are wonderful and will take great care of your loved one. Technology and care is a winning combination!"

- Joann C.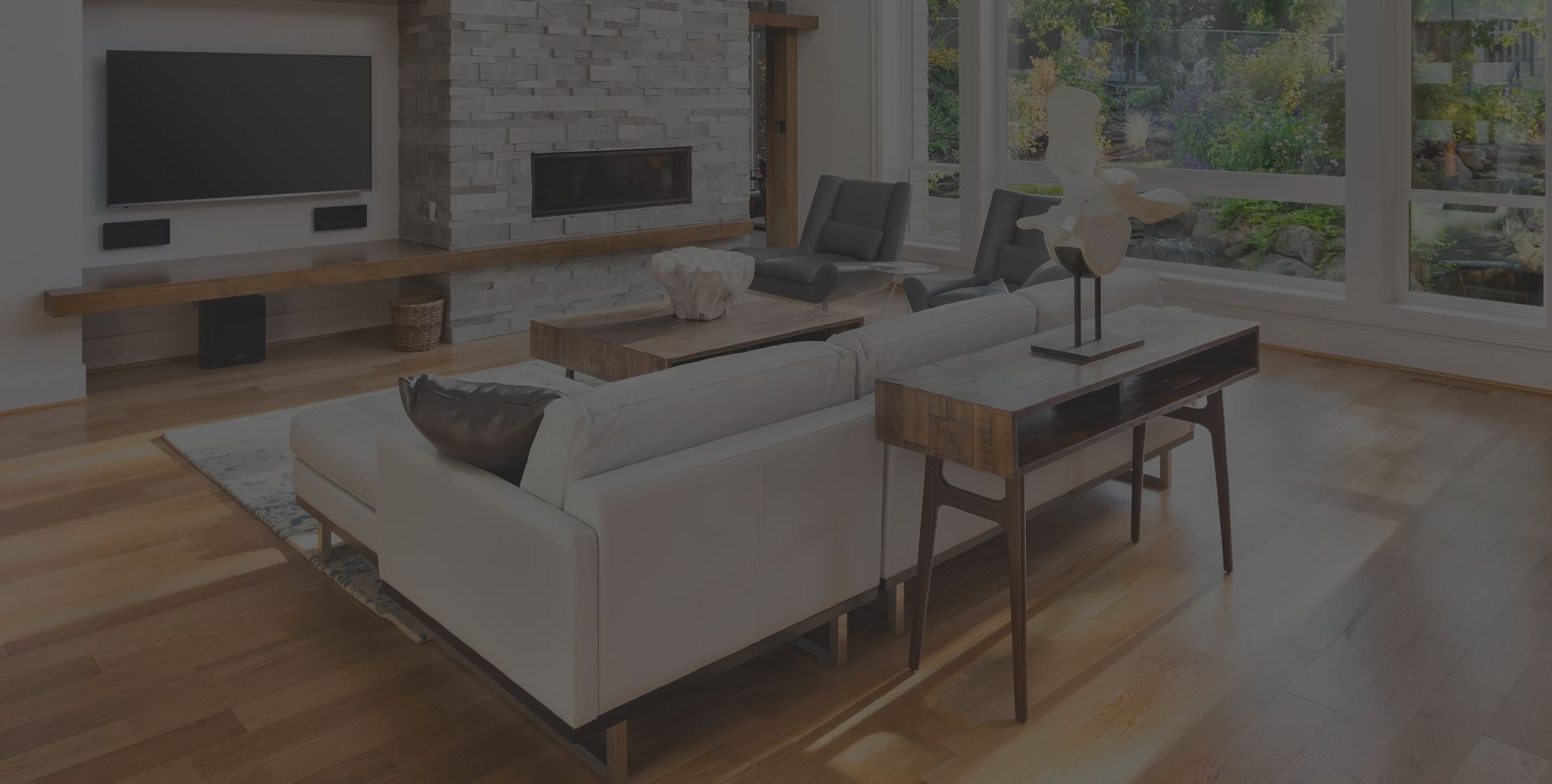 Ready to Get Started? ASK FOR A FREE CONSULTATION TODAY
Creating Safe, Functional Bathroom Spaces in Houston, Galveston, and the Surrounding Areas