Power Scooters in Houston
A Power/Mobility scooter or Power Chair can provide freedom and independence for individuals who struggle with limited mobility.
Whether you struggle with limited mobility or a loved one, it can be a very frustrating situation. Limited mobility can result with someone feeling isolated and "trapped" in their home with no way out. A power scooter can provide a means of getting around easily without the danger of tripping or falling. It's also the perfect solution for those who struggle to walk.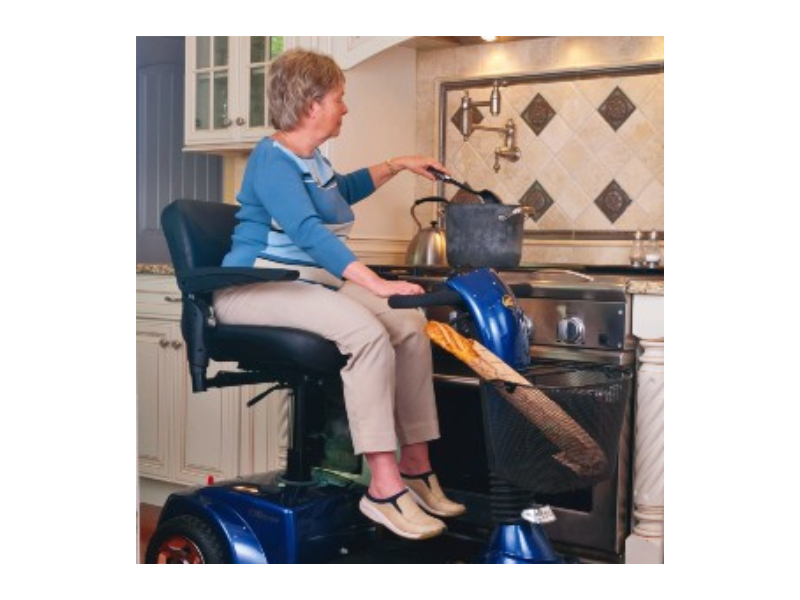 Power/Mobility Scooters are electric vehicles and mobility aids They are 3 or 4 wheel power devices that steer like a bicycle and are operated with both hands. Scooters are intended for part time use during the day. There are different options for seat size and back support.
Thanks to the variety of sizes and styles available, there is a power scooter for everyone that wants to get out and enjoy life without letting their mobility get in the way!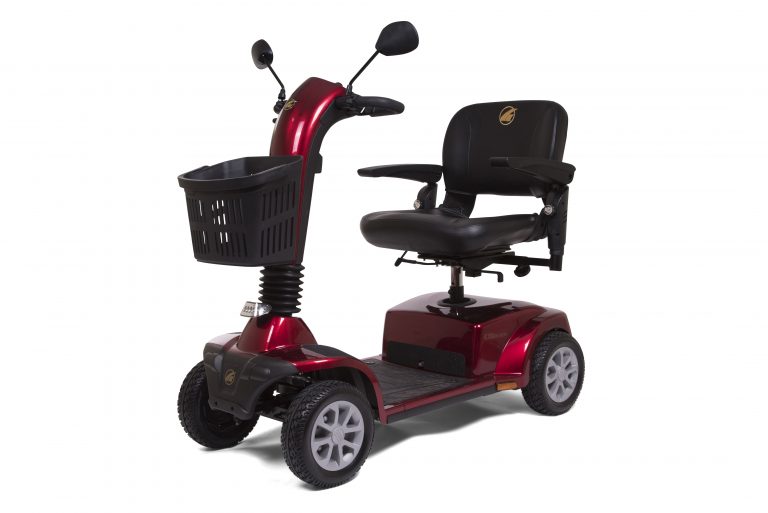 Full Size Scooters
The most comfortable option for every day use. Features the most mileage in one single charge.
3 & 4 Wheel Models Available
400 lb. Weight Capacity
Comfortable and Sturdy Yet Easy to Disassemble
10" tires for Overcoming Outdoor Obstacles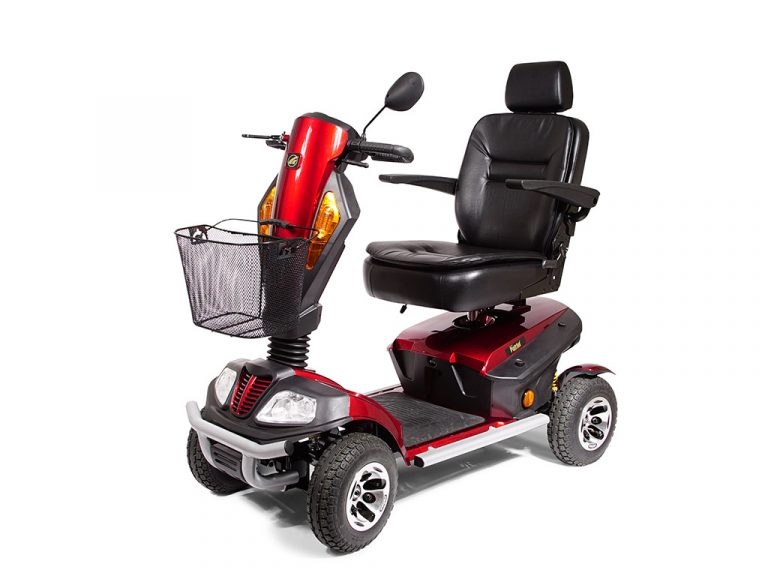 Off- Road Mobility Scooters
Rugged, off-road 4-wheel scooters designed to keep the adventure rolling.
4 Wheel Independent Suspension
400 lb. Weight Capacity
Top Speed of 8 MPH
Ground Clearance of 6.75"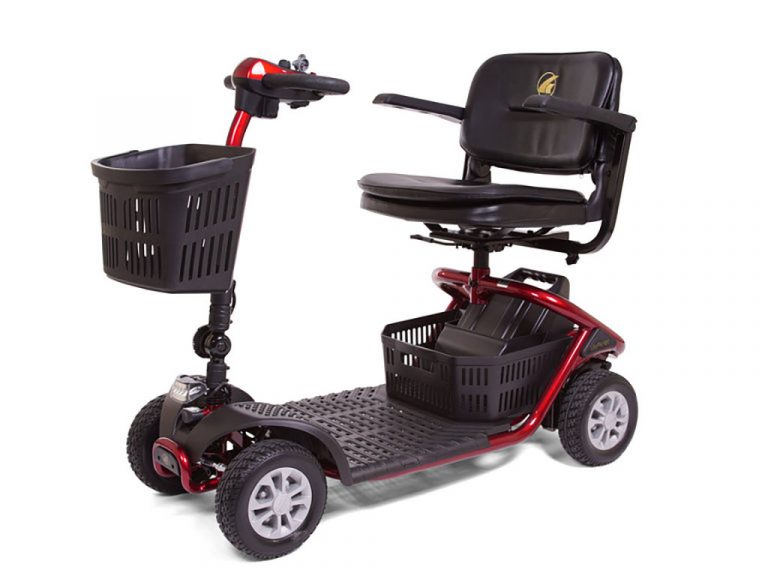 Portable/Travel Scooter
Mounts in the bed of a truck
12.5 Mile Range
More Attractive Styling and Colors
300 lb. Weight Capacity
Completely Wireless Disassembly
Have Questions? We've Got Answers!
Frequently Asked Questions
WHAT MODIFICATIONS SHOULD I BE CONSIDERING?

Ramps, wheelchair-accessible cabinets & sinks, widened doorways & grab bars, and updated lighting are the most common modifications that we recommend the most.

HOW LONG DOES A TYPICAL MODIFICATION PROJECT TAKE?

Depending on the size of the project, timelines vary by bathroom. LiveWell prides ourselves on being able to start on projects quickly.

WILL MODIFICATIONS THROUGHOUT MY HOME ALLOW ME TO AGE IN PLACE?

Yes! The primary benefit of home modifications is to provide more accessibility and a safer living space within your home. Our Accessibility Consultants provide a free in-home assessment to walk through your home and discuss modifications that will improve your quality of life and provide accessibility for you throughout your entire home.

WHAT SHOULD I LOOK FOR IN A CONTRACTOR?

The most important things to consider when looking for a contractor are: has the expertise and the resources to quickly and professionally get the project done, the ability to help through the entire project from design to installation, and has strong references and completion of previous projects to show.

WHAT MAKES A LIFT CHAIR DIFFERENT FROM A REGULAR RECLINER?

A lift chair is a motorized recliner that aids users who have difficulty standing up or sitting down. Positions can be customized based on the user's comfort, whereas a regular recliner only has one set position.

WHAT IS AN INFINITE-POSITION LIFT CHAIR AND WHY IS THAT IMPORTANT?

Infinite-position lift chairs are customizable multi-motor chairs that give users the fullest range of lift chair customization. Controls on infinite-position chairs can operate multiple motors (headrest, lumbar support, etc.) independently, allowing users to customize their seating. This type of lift chair has the largest range of motion in the lift chair family.

HOW DOES A LIFT CHAIR WORK?

Lift chairs rise from a seated position to a standing position at the touch of a button. This process aids users who find it very difficult to stand up from a standard recliner or a couch.

HOW DO I CHOOSE THE BEST LIFT CHAIR FOR ME?

The most accurate process for choosing the best lift chair for you is to contact one of LiveWell's Accessibility Consultants to schedule a free in-home consultation. Our consultants can walk you through all available options and determine which one best fits your needs and your budget.

HOW CAN LIVEWELL HELP MY BUSINESS?

LiveWell Mobility can help you make ADA- compliant renovations and modifications to your commercial property. We can also help you build an accessible facility from the ground up.

IS LIVEWELL ADA CERTIFIED?

Yes! LiveWell's team of experts are ADA certified and can help make sure that your business is ADA compliant.
More Common Questions
What's the difference between a Power Wheelchair and a Mobility Scooter?
The main differences are:
A Power Wheelchair has adjusted leg rests, comes with many types of accessories like cup holders, armrest pads, trays and seat cushions to make the ride more comfortable. These are typically used for longer periods of time than a power scooter. Controls are typically done with a joystick rather than a handlebar type setup. This allows for an extremely tight turn radius that is superior to the power scooter in tight locations. The power wheelchair is typically much more stable as well because of how it is built.
A power wheelchair is typically designed for those with very little mobility while a power scooter is designed for those that still have mobility but need a little help getting around. Power wheelchairs are not as easy to transport as a power scooter but it can be done.
Power scooters are very customizable and quick to assemble. They are also very easy to travel with.
Highly Recommend!

"LiveWell Mobility and Modifications is an overall great company! The owner, Nate, is incredibly knowledgeable and upfront about prices and the services they deliver. Their communication about all installations was delivered in an understanding manner. They went above and beyond to ensure my experience was superb."

- Sydney H.

Friendly staff!

"Professional, quality work, affordable, good people. If that's what you are looking for, then call LiveWell Mobility and Modifications. They will give you an honest answer and do what is best for your situation. I highly recommend!"

- Shana B.

Highly Recommend!

"As the manager of a senior homecare company, I've used my share of aging in place / home modification specialists through the years. LiveWell Mobility is the best to date."

- James K.

Knowledgeable and Reliable

"My husband is happy that Nate and his team were able to provide all accommodations prior to his discharge from the hospital. Even if we have a hurricane, I know those grab bars will still be mounted forever!"

- Jayne M.

Great Service!!

"If you, or someone you know, has a relative who would like to age at home, Livogis can help them make that happen. They are wonderful and will take great care of your loved one. Technology and care is a winning combination!"

- Joann C.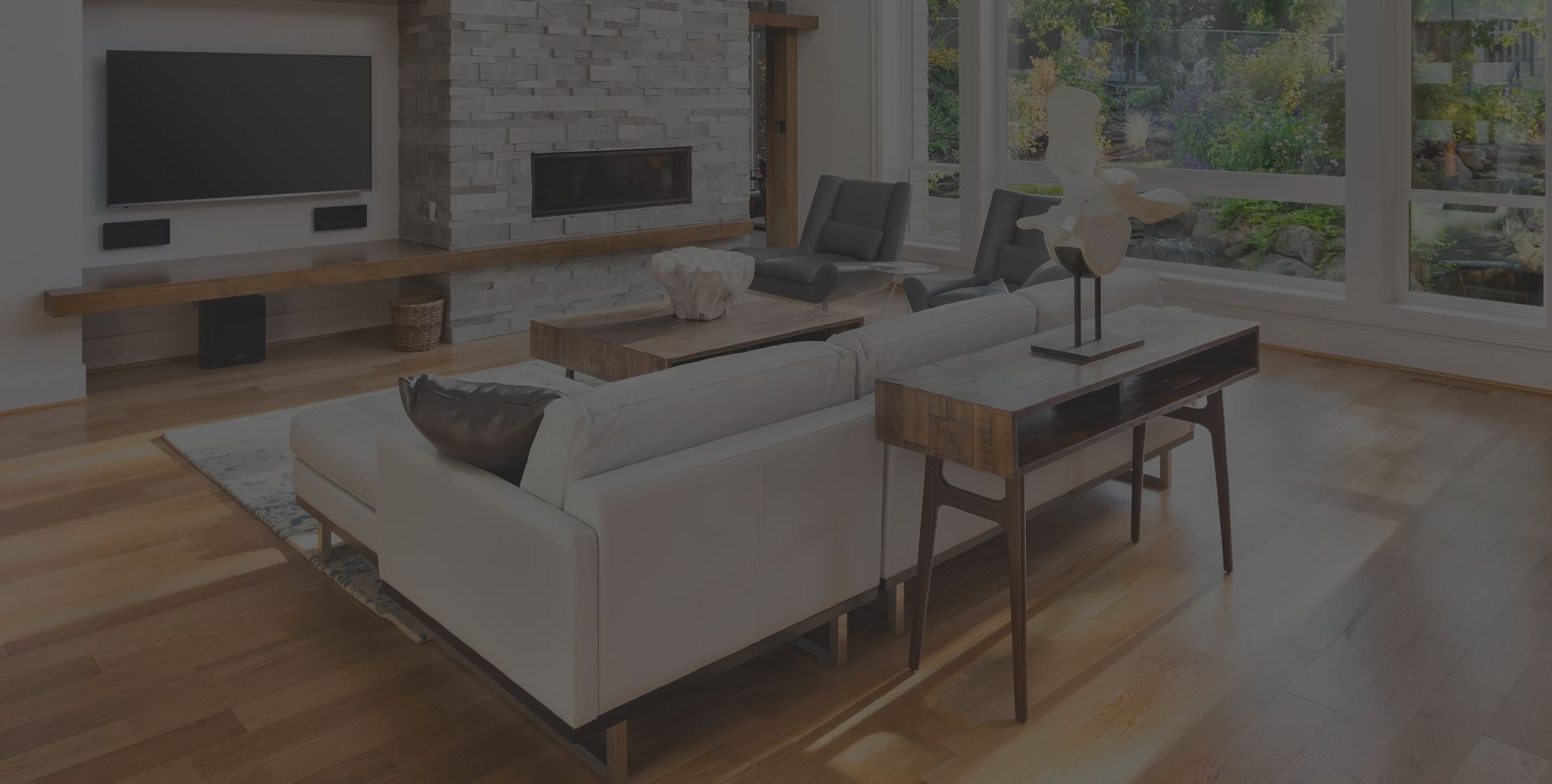 Ready to Get Started? ASK FOR A FREE CONSULTATION TODAY