Mobility Solutions for Patients with ALS in Houston
ALS is a disease that affects the motor neurons of the spinal cord and can cause progressive weakness and atrophy of the muscles. It's also referred to as Lou Gehrig's disease. Due to the progressive nature of the disease, a person with ALS typically experiences sudden decline in function. Patients can quickly begin to experience muscle weakness, paralysis and loss of certain abilities. Because of this, their mobility needs change very quickly. Contact us for more information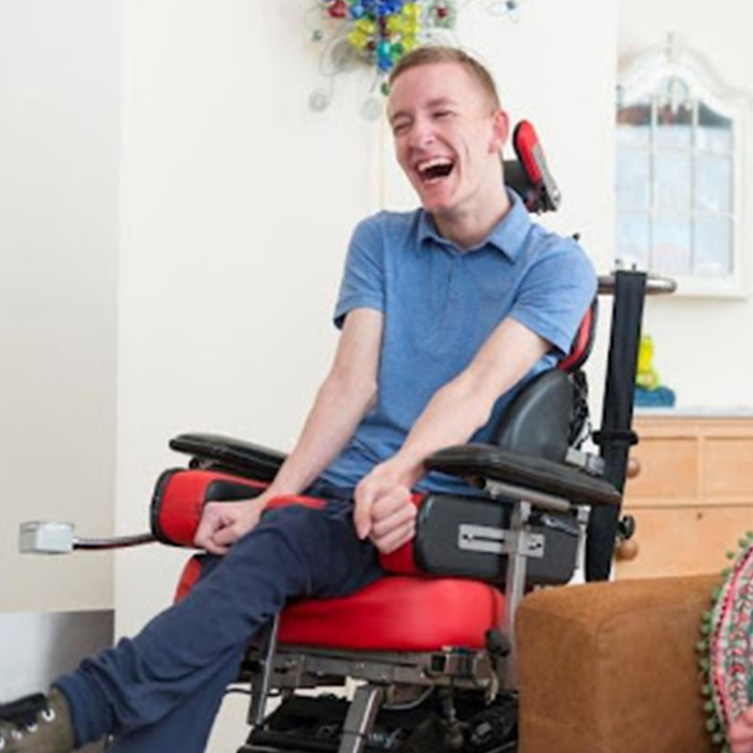 ALS progresses differently in each patient. The early stages of ALS can consist of muscle twitches, muscle spasticity and cramps, weakness of arms and legs, slurred speech and difficulty chewing and swallowing.
Middle stages consist of breathing issues, severe muscle weakness, increased difficulty in swallowing, and paralysis in some muscles.
The final stages of ALS consist of paralysis in most muscles, extremely limited mobility, inability to speak and breathe without assistance and the inability to eat or drink without assistance.
LiveWell has a wide range of mobility products that can support independent living for patients in the beginning stages of ALS and then assist caretakers in the later stages of the disease.
LiveWell Products that can assist with Activities of Daily Living:
As ALS progresses and motor control declines, patients should be planning for the next phase of independence. LiveWell provides several variations of floor lifts, or Hoyer Lifts, and overhead ceiling track lifts. It's important to be thinking of all the various locations throughout the home that the patient will need access to.
Most commonly, ceiling lifts allow caregivers to transfer the patient from the bed to a wheelchair. A Hoyer lift can be used to transfer someone from a wheelchair to a shower chair for bathing. Ceiling tracks can be designed to move the patient from room to room; for example, moving the patient from the bedroom to the shower.
Almost all people with ALS realize quickly that they will need to make modifications to their home for safety and accessibility purposes. Modifications to the bathroom will be important to both the patient and the caregivers. Installing a raised toilet seat with arms can make the transfer to the toilet easier. A zero-entry shower that has no threshold is very helpful because it removes any tripping hazard. Wheelchairs can also be rolled into the shower allowing for a shorter distance of transferring the patient. Wheelchair accessible vanities can be installed that allow for the wheelchair to roll underneath and the patient is able to safely use the sink without leaving their chair.



Patients can begin to experience muscle weakness even in the early stages of ALS. Grab bars are critical in the early stages of the disease while the patient still has the ability to walk. Grab bars help to sustain balance and prevent falls and injuries and should be installed in the shower and beside toilets. Standing grab bars are a great solution beside beds and when there are glass shower doors and no good location for mounting a traditional grab bar.
Living with ALS in a home with stairs can be very difficult. Oftentimes, certain areas of the home become off limits because they simply aren't accessible. Navigating the stairs and maintaining accessibility to all rooms of the home does not have to be a difficult process. Adding a stairlift to the home removes any mobility barriers for a patient living with ALS that is still able to walk on their own. The stairlift moves on a track up and down the stairs. The seat has a seatbelt and is controlled by a device on the arm rest.
When a patient with ALS is no longer able to walk on their own or requires constant use of a power chair, it may be time to consider adding an in-home elevator. There are several types of elevators that can be used. Standard residential elevators require a pit and an elevator shaft. LiveWell's innovative through-the-floor home lifts require no elevator shaft and can be freestanding. An inclined or vertical platform lift is perfect for accessibility for wheelchair users. Vertical platform lifts can be used indoor or outdoor and have an open platform. They take up less space than a ramp.
A lot of times, people never stop to consider their doorways when they are considering making accessibility modifications. It is so important to consider the size of the patient's assistive devices when thinking about expanding the doorways in the home. The standard size of an interior door ranges from 22 to 30 inches. The minimum recommended door width for those with assistive equipment that will need to pass through it is 36 inches.
As ALS progresses and the patient has a harder time walking or is confined to a wheelchair, entering and exiting may become a problem if there are stairs or uneven, rough terrain. A ramp can remove any barriers to entry and provide a safer way to enter and exit. Ramps come in all shapes and sizes and are custom fitted to the home. They can be made out of wood or metal, depending on the patient's needs.
Lift Chairs are used for patients who struggle to raise and lower themselves from a seated position without help. They ensure that patients can sit and stand in a safe, controlled manner without a caregiver's help to reduce the risk of falls or related injuries. This also helps to enhance the patient's sense of independence and normalcy as long as possible. The comfort and safety aspect of the chair allows for patients to be comfortable while maximizing pain relief.

Not only are lift chairs a great addition with many benefits for the patient, it's also great for the caregivers as well. This reduces the need to help someone in and out of a chair. It also provides caregiver peace of mind knowing that the risk of injury to the user from standing and sitting is minimized.
Leading an active life for as long as possible is of the utmost importance for patients with ALS, and power scooters can help them do just that in a safe and stress-free way. Power scooters are battery powered mobility devices that allow patients to travel to places without having to walk or, if close by, drive. Vehicle lifts or hitch-mounted lifts can be used to transport the power scooter or chair wherever needed.

There are a variety of power scooters available and the type needed is based on various factors: where and how patients plan on using their scooter, specific mobility needs, and budget.
While there is no cure for ALS, LiveWell and our wide variety of products can help to ensure that mobility isn't an issue. Our products and services can make any room in the home safer and more accessible for those that are battling ALS. Contact us today to schedule a free in-home consultation. Our team of experts can evaluate the home and provide a thorough proposal of all available options. Call us at (281) 771-1469 for more information.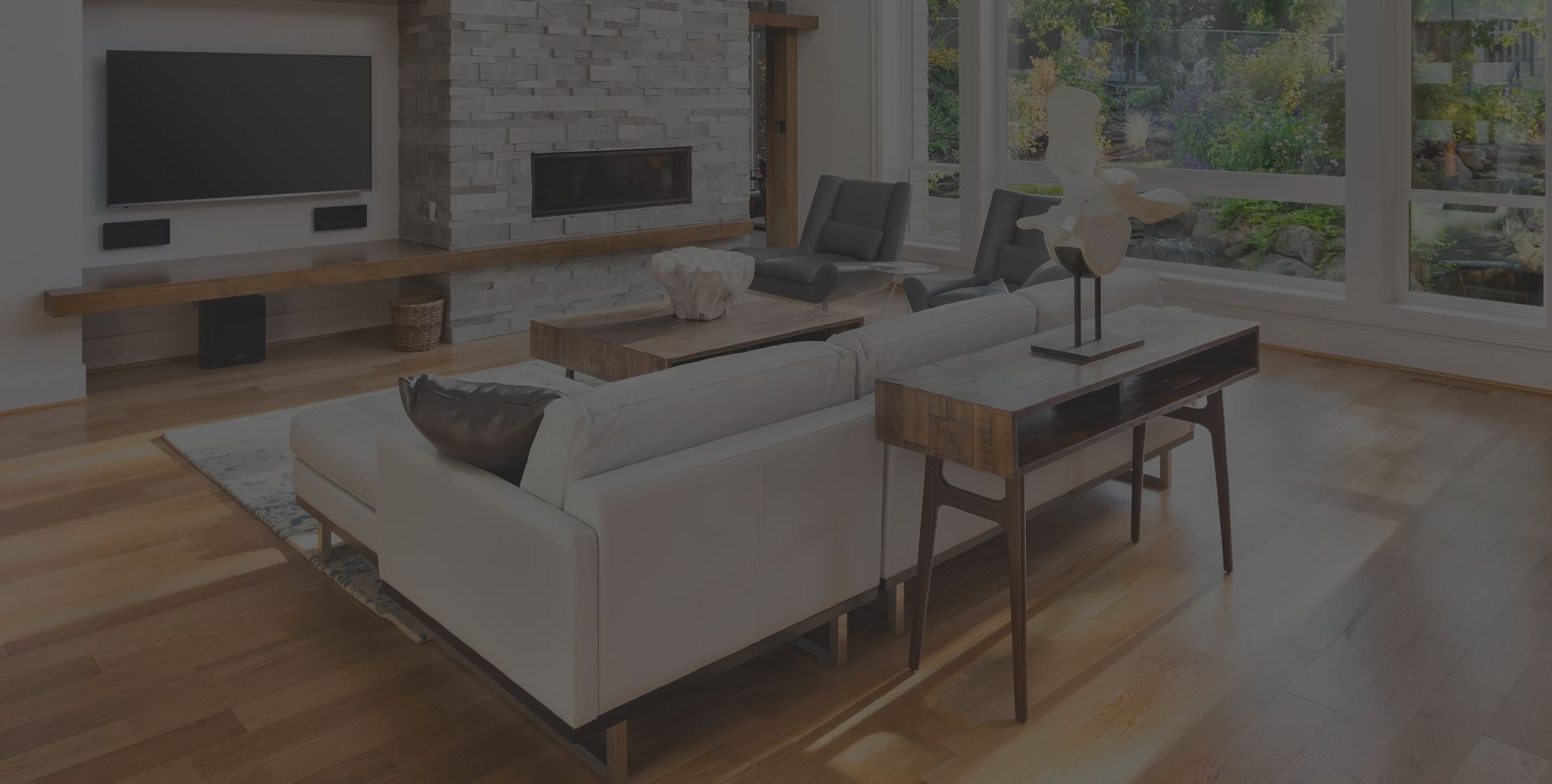 Ready to Get Started? ASK FOR A FREE CONSULTATION TODAY