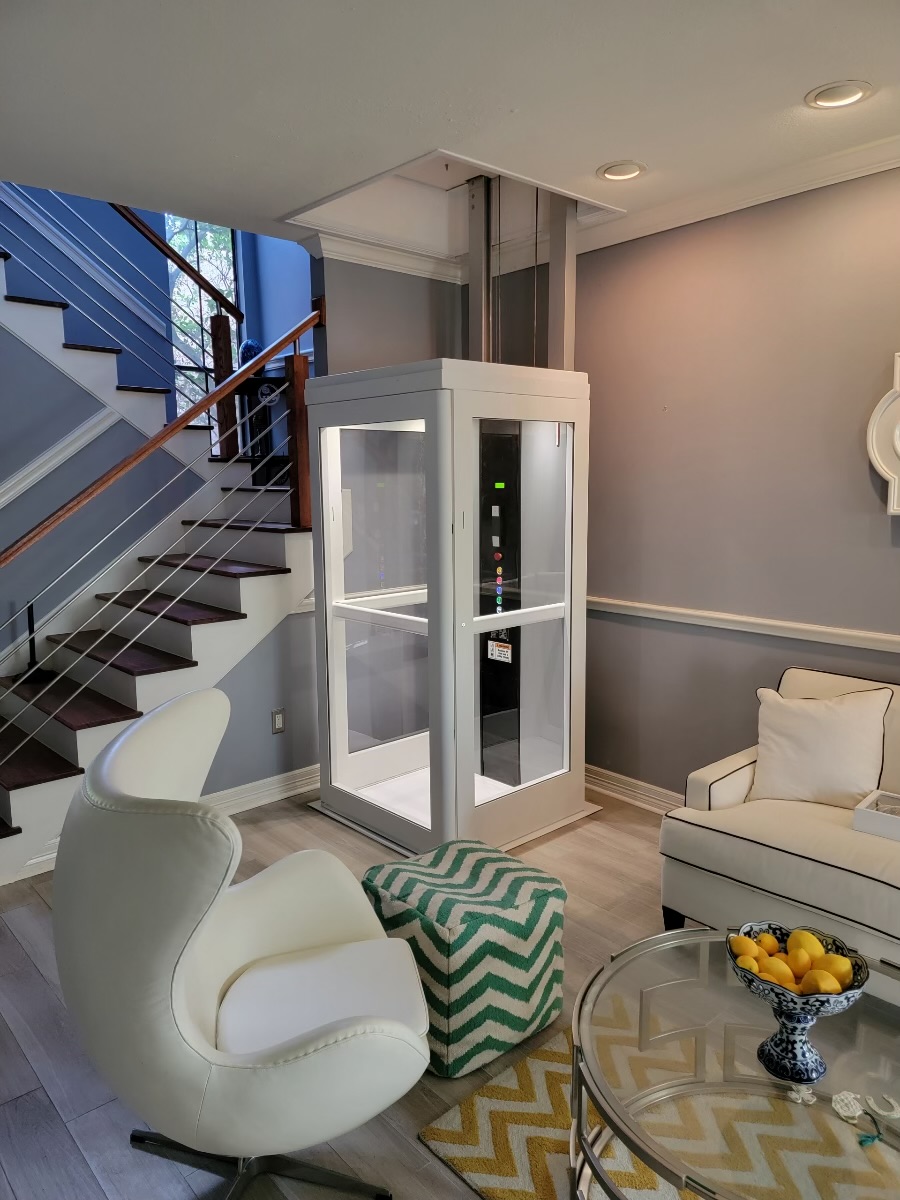 LiveWell recently installed a beautiful, new through-the-floor elevator for a customer and the results are breathtaking! The elevator makes such a statement in their home, but also adds accessibility for the homeowners.
The through-the-floor is an innovative design that features ll of the lifting power of an elevator without the shaft! Through-floor lifts are free-standing, completely enclosed, and capable of transporting multiple passengers at once. It's the perfect option for retrofitting into an existing home.
The mostly glass cab is designed to travel through the floor from the bottom level to the second floor.  We have several sizes - the largest one is ideal for wheelchair users.  This type of elevator requires minimum construction and can be installed in almost any home.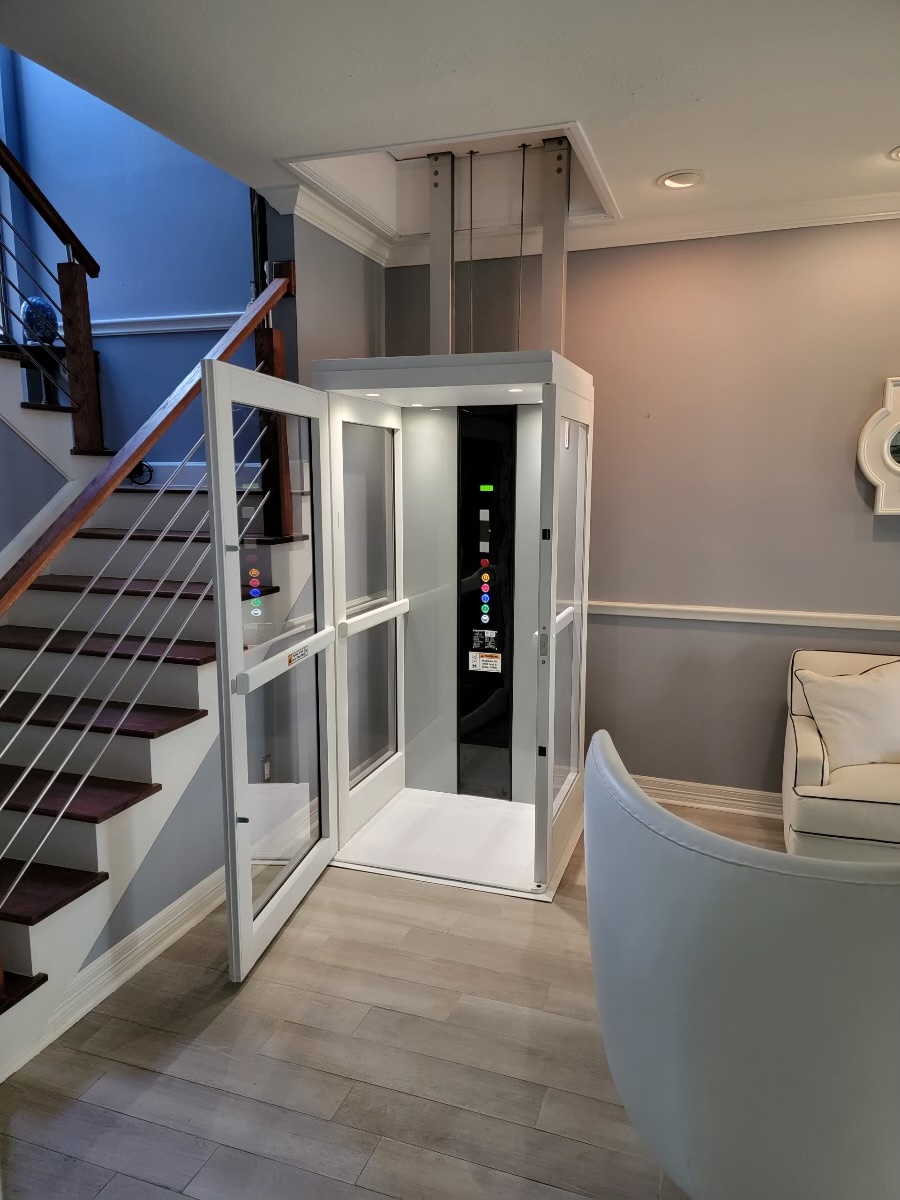 Our team will modify the floor/ceiling joist and reinforce them to support the lift.  Then the lift is installed.  When the elevator is on the second level, all that is visible on the lower level are 2 sleekly designed rails.  When the elevator in the on the lower floor, you can walk right over the top of it on the second level.
For more information on a through-the-floor elevator, give us a call today! 
Click here for more blog posts and projects.