LiveWell Mobility recently wrapped up this beautiful bathroom for an ALS patient. The project was very quick and turned out beautifully! Dyana Berwin, one of LiveWell's Accessibility Consultants, signed the contract with the customer on a Wednesday and by Friday they were working together to select the desired flooring and paint colors. The demolition and construction began on Monday!
The homeowner is a gentleman living with ALS. Due to his condition, he hasn't been able to get into the shower for months. LiveWell installed a zero-entry shower that allowed him to safely and securely enter and exit. We joked with the homeowner that we may never be able to get him to come out of the shower now that he can access it!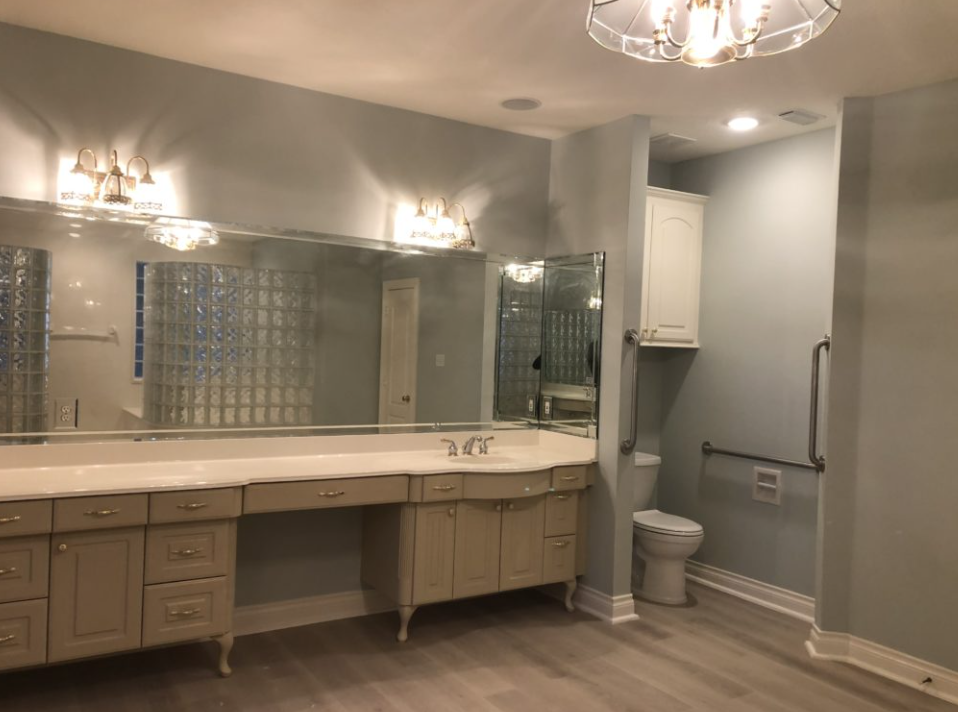 LiveWell also removed the door going into the toilet area and cut back the walls to provide extra room. We added grab bars for extra support and accessibility. The homeowner is now able to move himself from his power chair to the toilet without any assistance.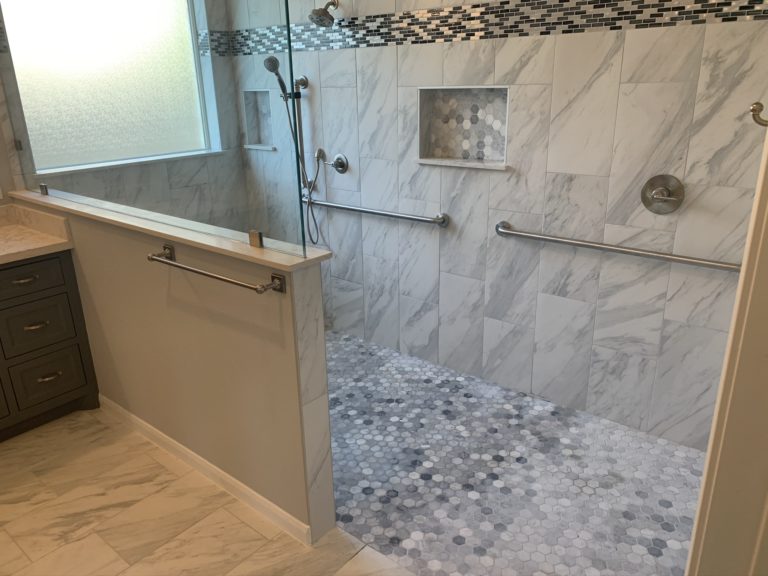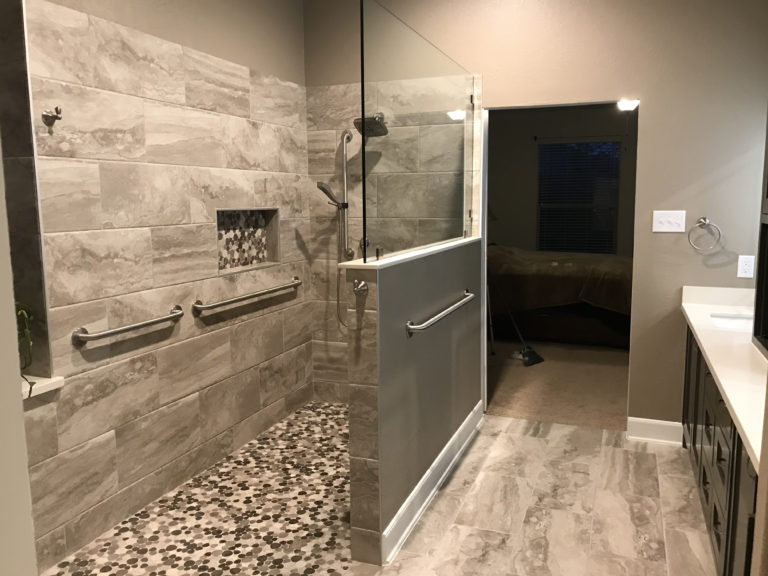 The stained carpet has been ripped up and replaced with beautiful vinyl plan flooring. The flooring was chosen because it is easier to clean and much easier for mobility with a wheelchair or walker. It also has a little give in case of a fall.
Dyana also worked with the homeowner to plan ahead for future needs. They have planned for the possibility of needing a ceiling lift in the future to get him from his wheelchair to the toilet or the shower. LiveWell enjoyed creating a safe and beautiful space for these homeowners and helping them to prepare for the future.
If you have a space in your home that is difficult to navigate or is no longer meeting your needs, please give us a call. We are always available to answer any questions you may have and we offer a free in-home consultation.
For other blog posts or recent project photos, click here.