Colder months means more time spent at home but for people living with mobility or disability issues, it can feel like a prison! 
Thankfully, LiveWell just eliminated the accessibility issues in this bathroom just in time for the holiday season. From the warm tones to the sleek design, this bathroom makes being indoors out of the cold much easier.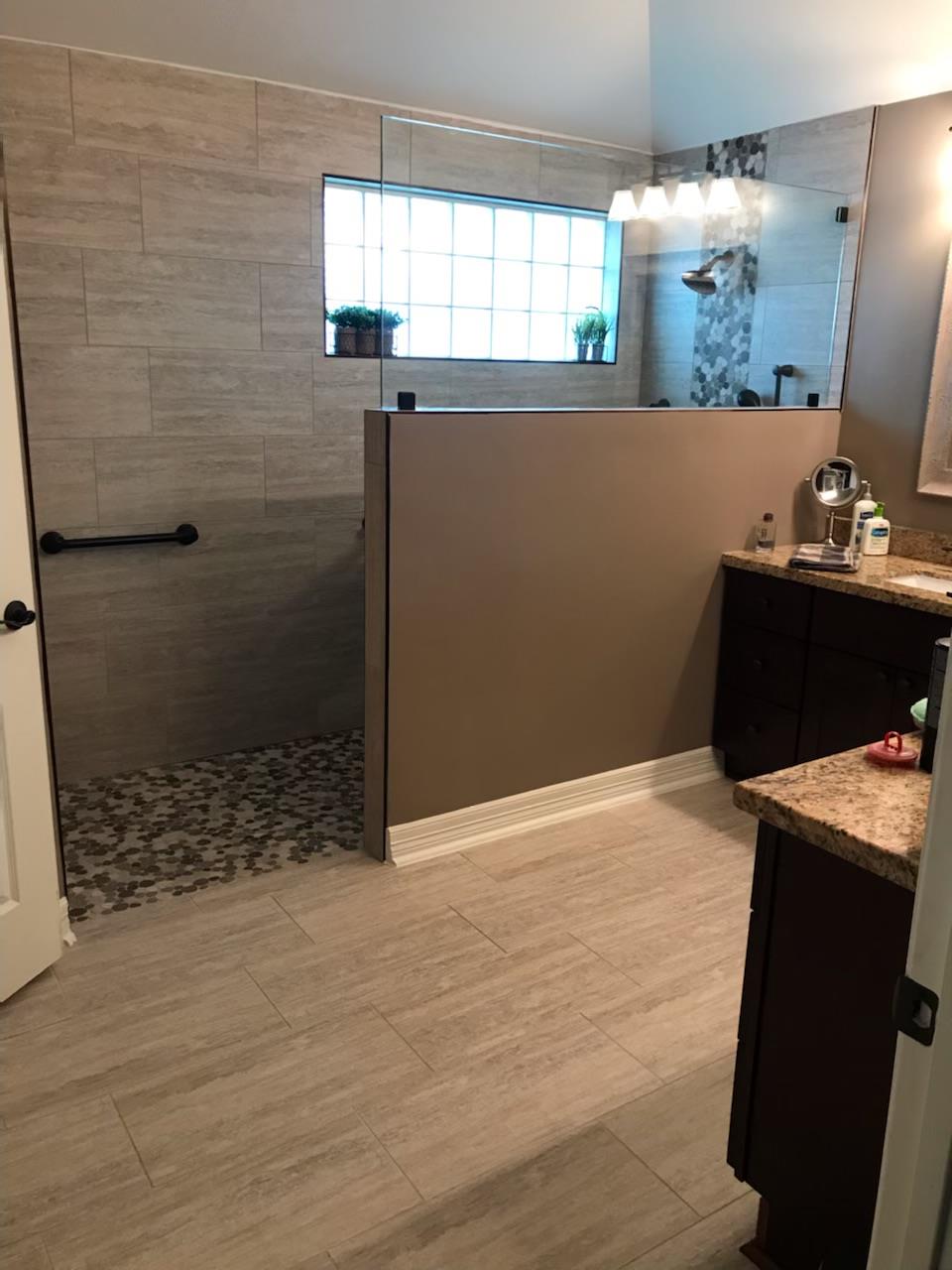 First, we completely gutted the current bathroom. The shower was designed with a zero-entry concept in mind. A zero-entry shower means that there isn't' a threshold to step over and no tripping hazards in the way. This is a much safer way to go about showering every day for those planning to age in place.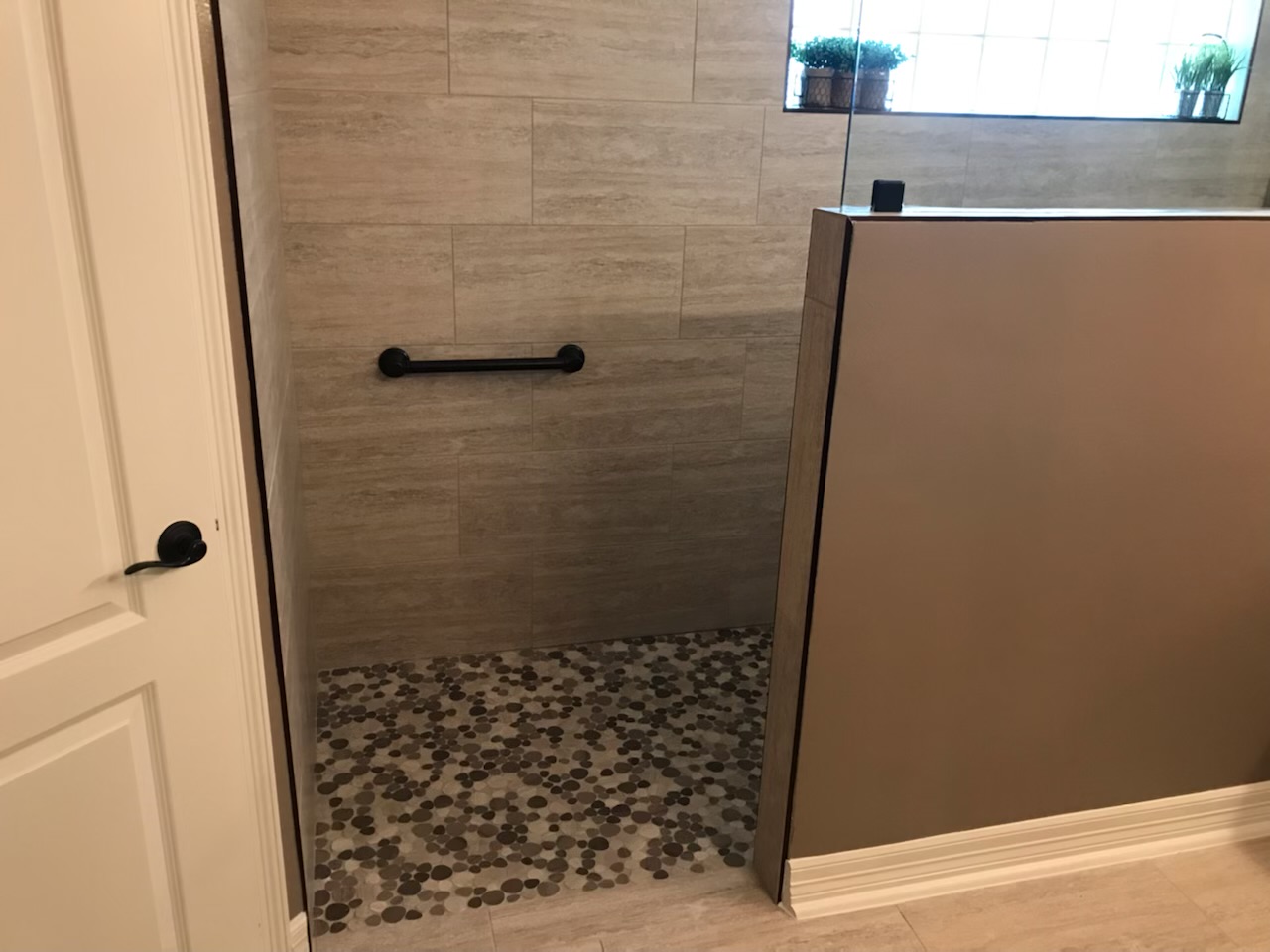 Secondly, beautiful tile flooring was installed that was also carried over into the wall of the shower creating a beautiful design. Grab bars and a handheld shower head make this a much safer place to shower for those aging in place or those with disabilities. 
The warm colors used throughout make this a relaxing, warm, and fully accessible bathroom that these homeowners can use for years to come.
For other recent projects and blog posts, please click here.