Kitchen cabinets can absolutely make or break a kitchen. If the cabinets are poorly designed or cheaply made, it can ruin the joy of a fabulous kitchen! A kitchen that has a bad layout can be very difficult to navigate for a person living with disabilities/mobility issues. LiveWell just completely revamped this entire kitchen and installed custom-built cabinets that give this kitchen an entirely new look!
We eliminated a restricting peninsula countertop and replaced it with an open island with more than 42" of space between the cabinets for wheelchair maneuverability. The microwave is positioned below the countertop for easy access from a wheelchair.

We installed an outlet into the concrete foundation floor so medical equipment or other accessories could be plugged in the middle of the room without extension cords being run across the floor to the wall. We widened all the doorways in the house and removed a restrictive hallway entrance between the family room and the bedroom. Check out the before and after pictures below!
Here is the before kitchen with the original cabinets: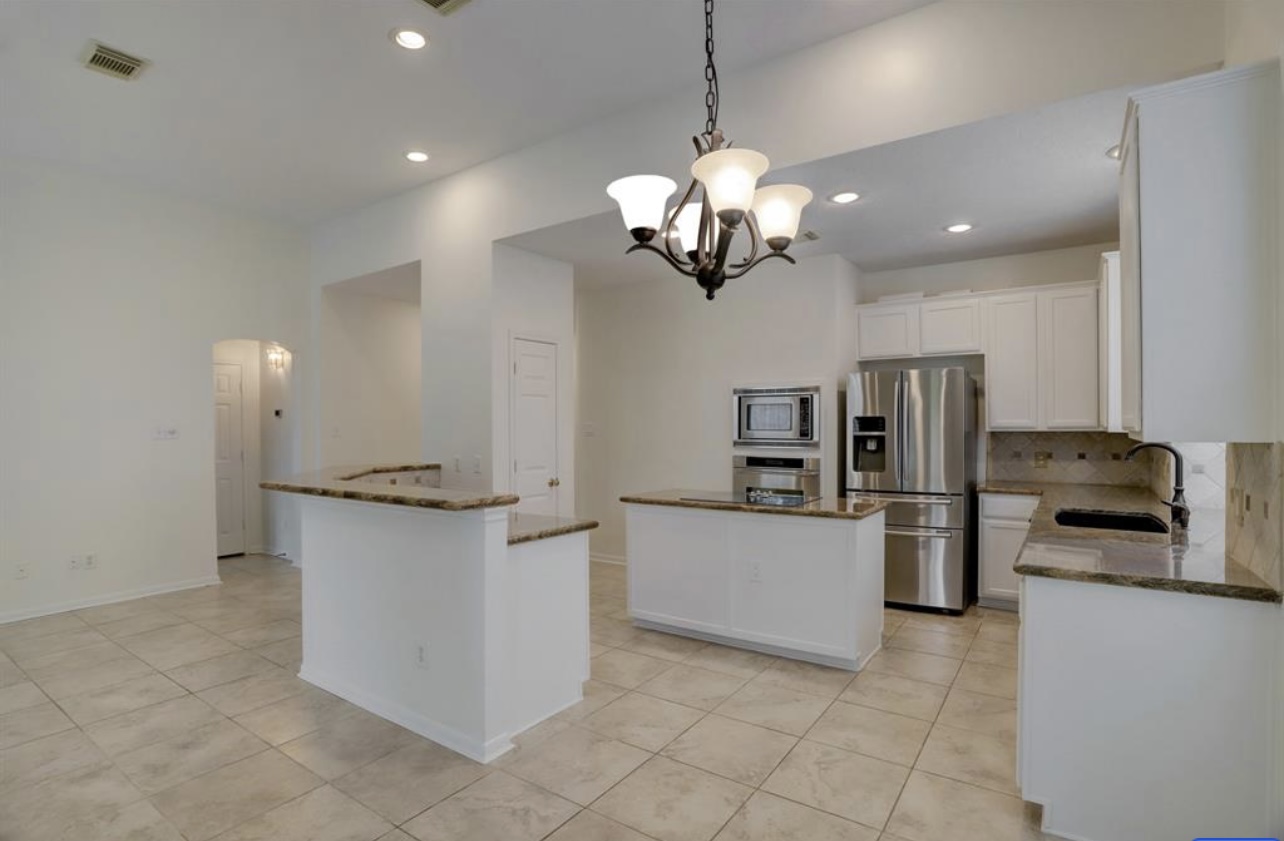 Here is the after with fresh new cabinets and a greatly improved layout.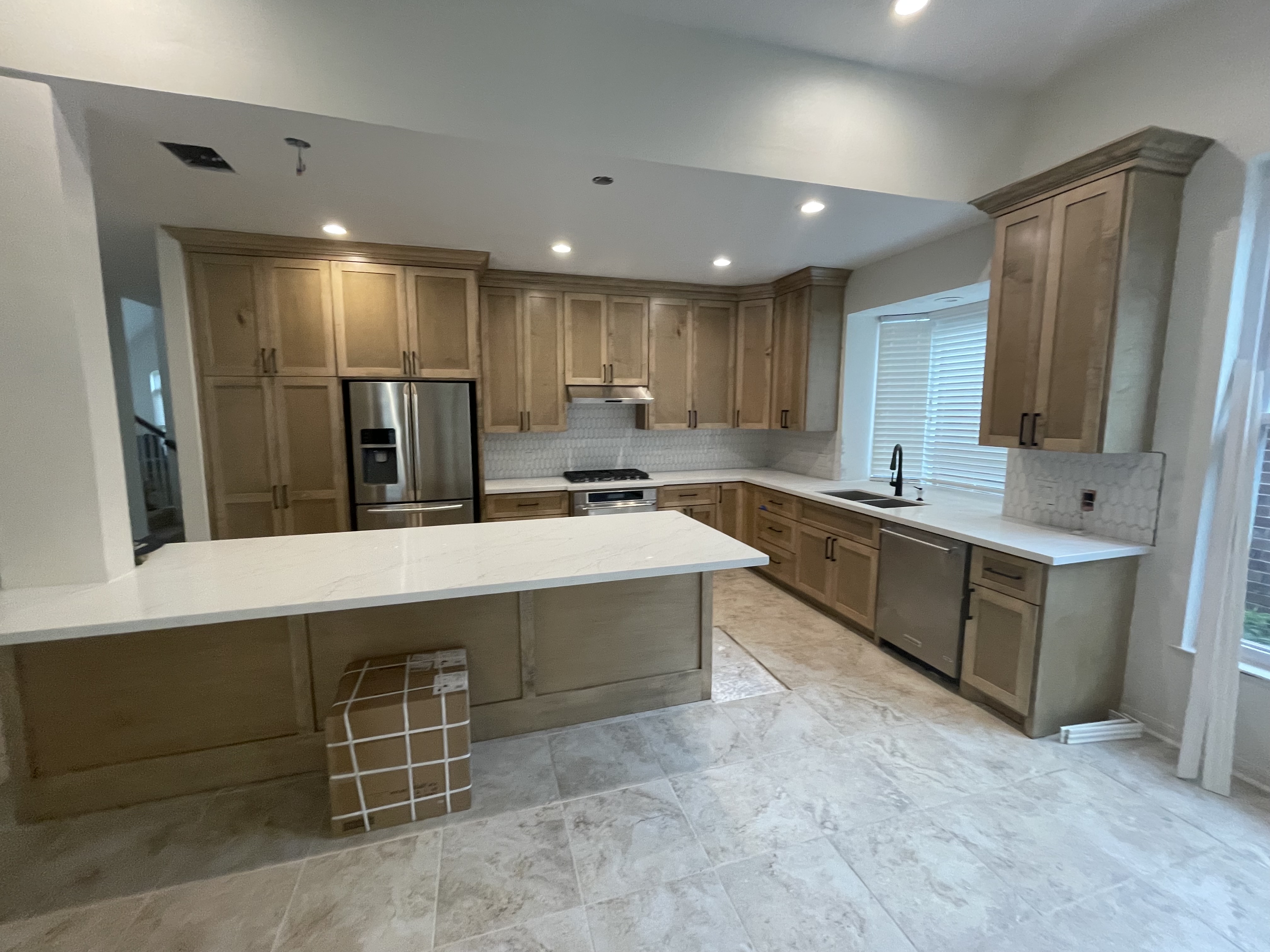 Before: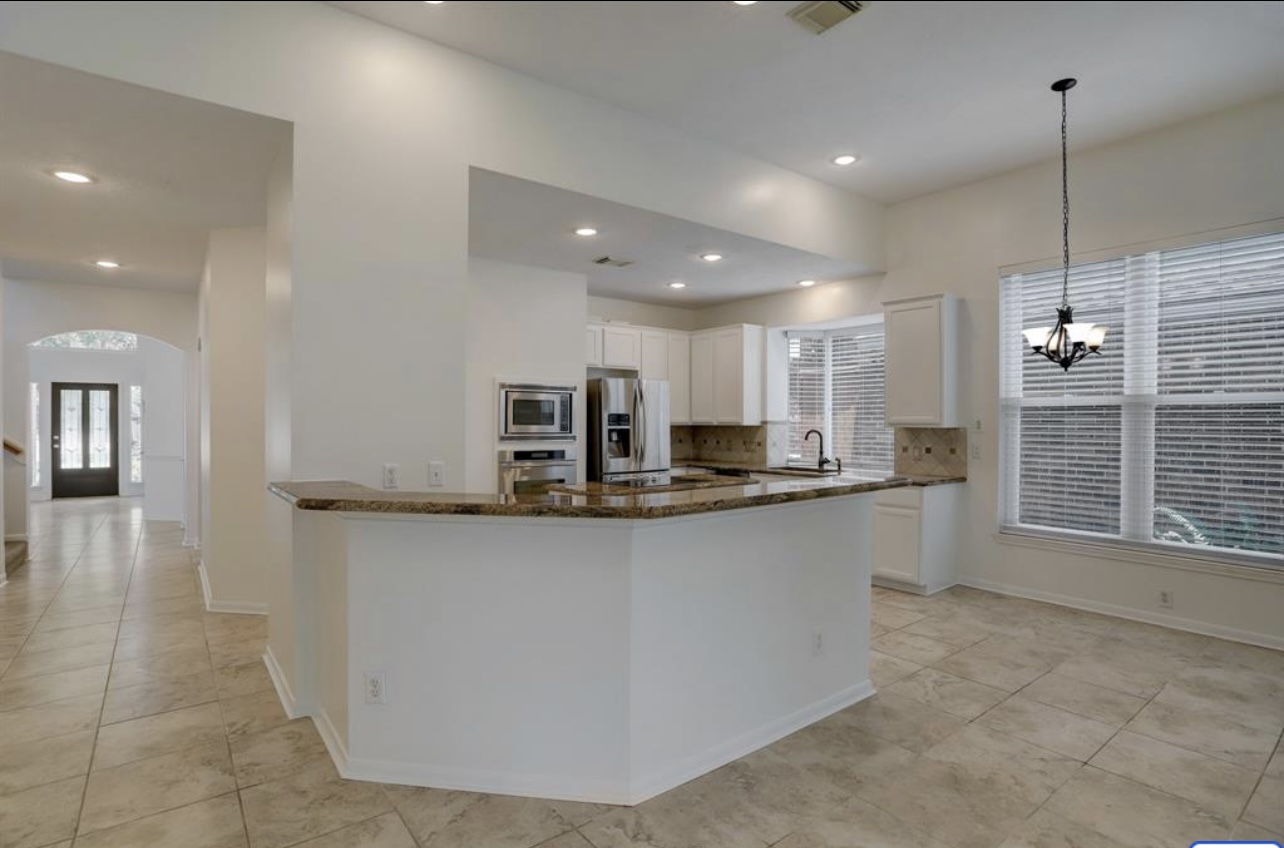 After: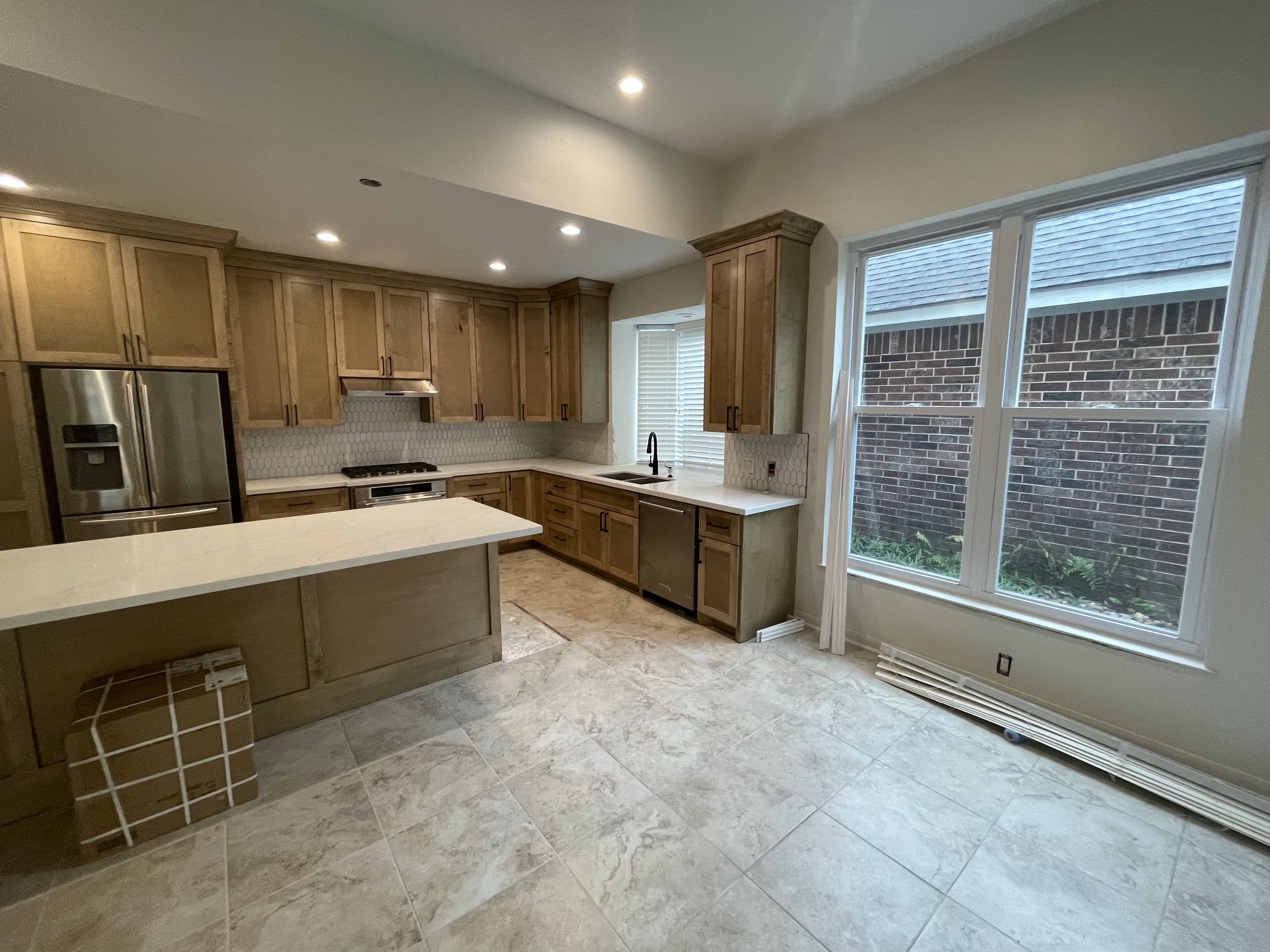 LiveWell's team of skilled craftsmen can design and implement any dream kitchen that you may have! Give us a call today! 
To see other projects that we have recently completed, click here.