1LiveWell's latest bathroom remodel is absolutely stunning! Bathrooms are one of the most dangerous areas in the home for seniors or people living with disabilities/ mobility issues. This is where majority of slips and accidents occur. Unfortunately, it's also an area that we use multiple times every single day.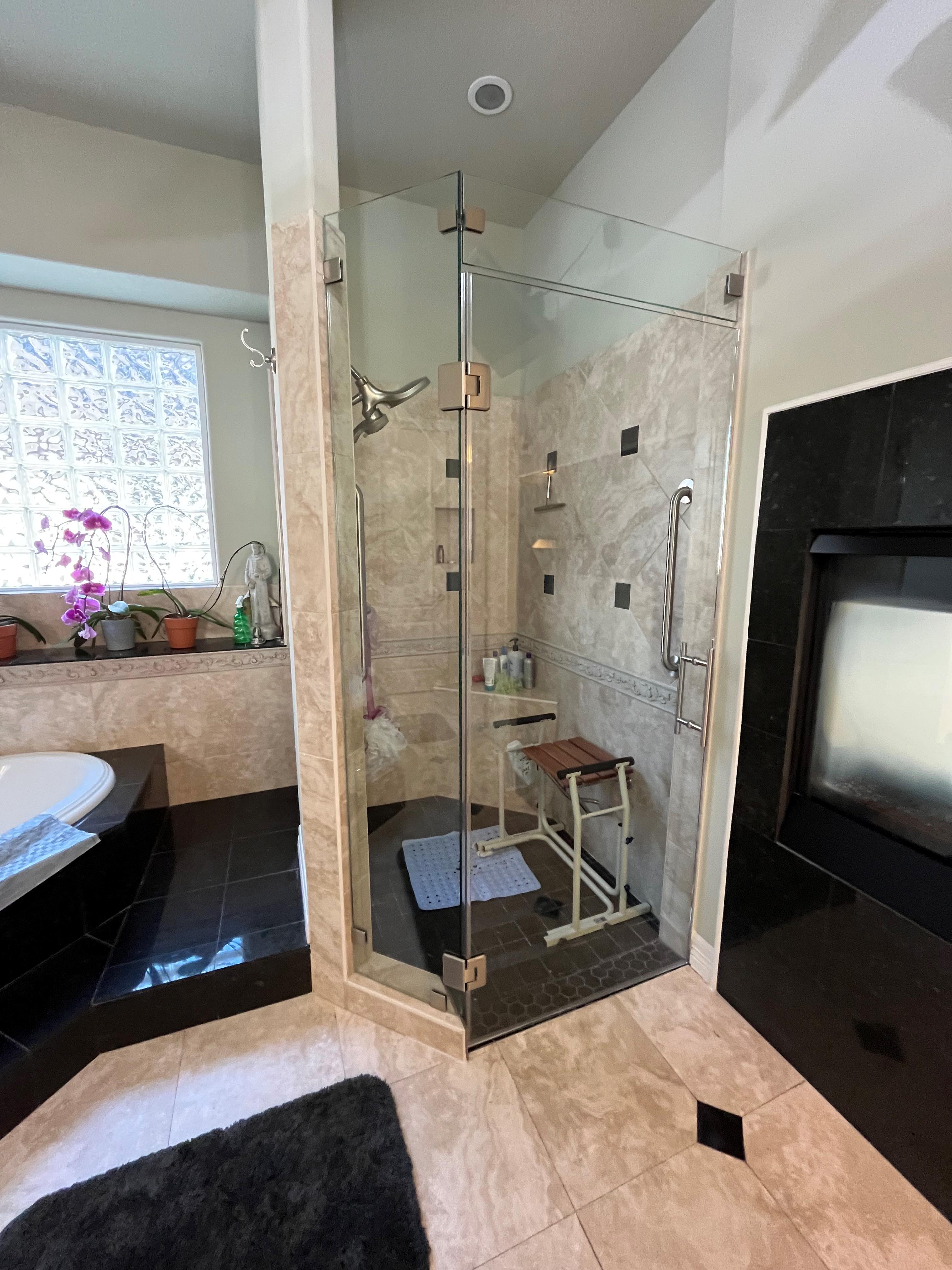 In order to make this bathroom a safer place for these homeowners, LiveWell built them a beautiful new tile shower. We removed the threshold, creating a zero-entry shower that completely removes the tripping hazard when entering and exiting the shower. Modifying this bathroom makes this room much safer and more enjoyable for the homeowners.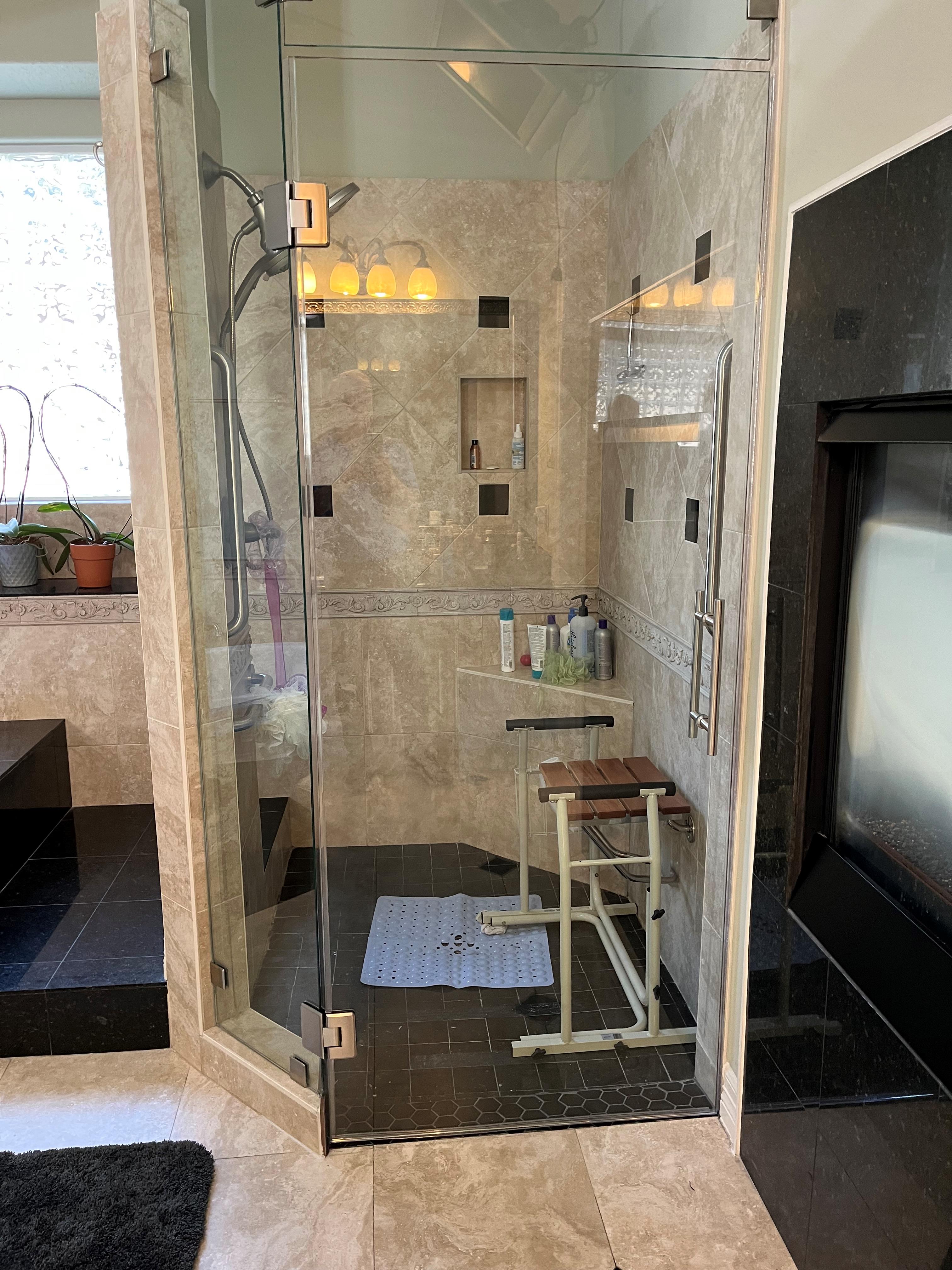 We added in grab bars where needed and a shower head with a handheld sprayer. ne additional update that is recommended is to update the lighting in the bathroom. Replacing original lighting fixtures with brighter lights can help aging individuals see where they are stepping and prevent trips and falls.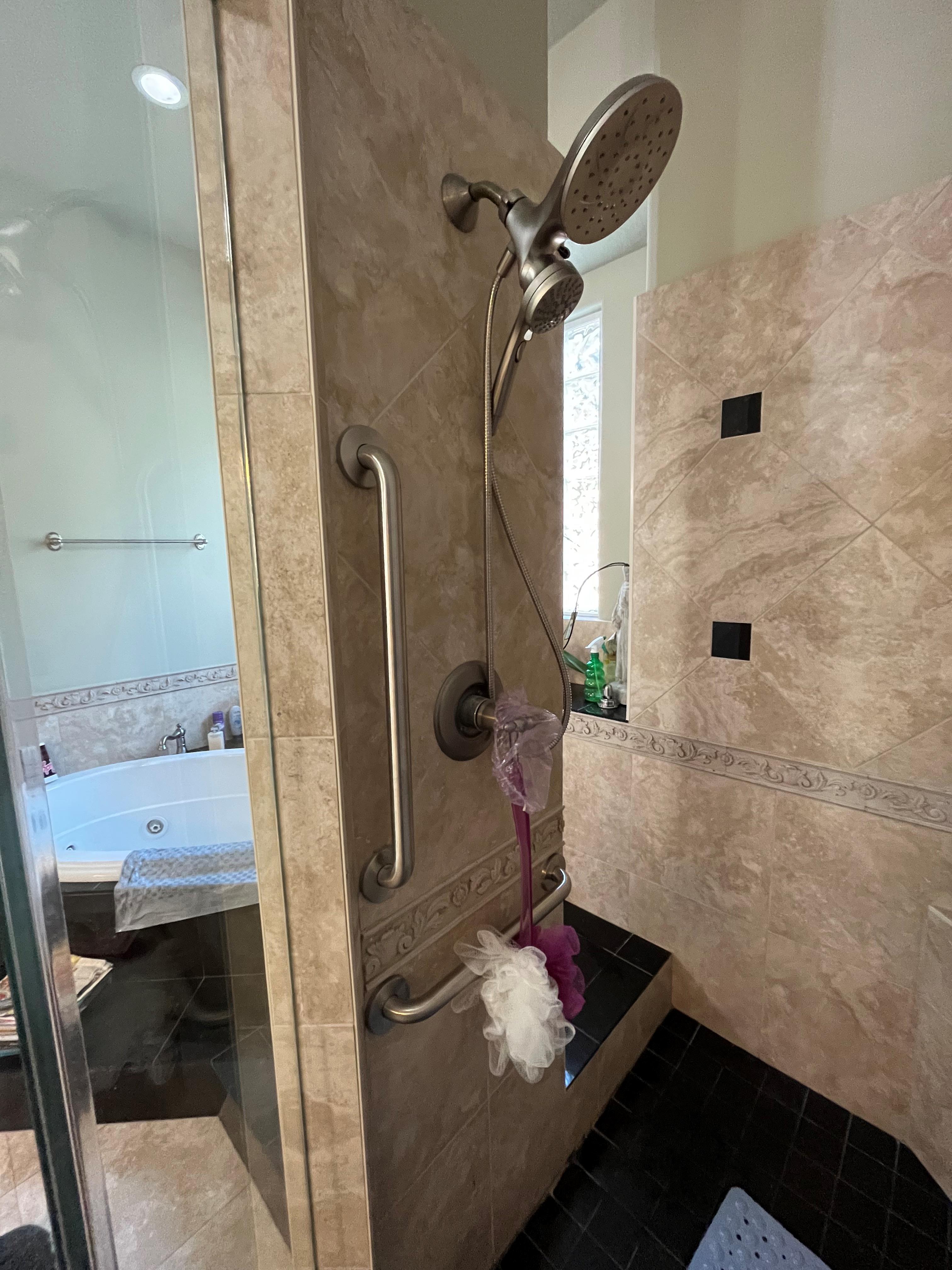 If you have been thinking about updating or modifying your bathroom, give us a call today! One of our Accessibility Consultants would love to talk with you.
To see other projects and blog posts, click here.