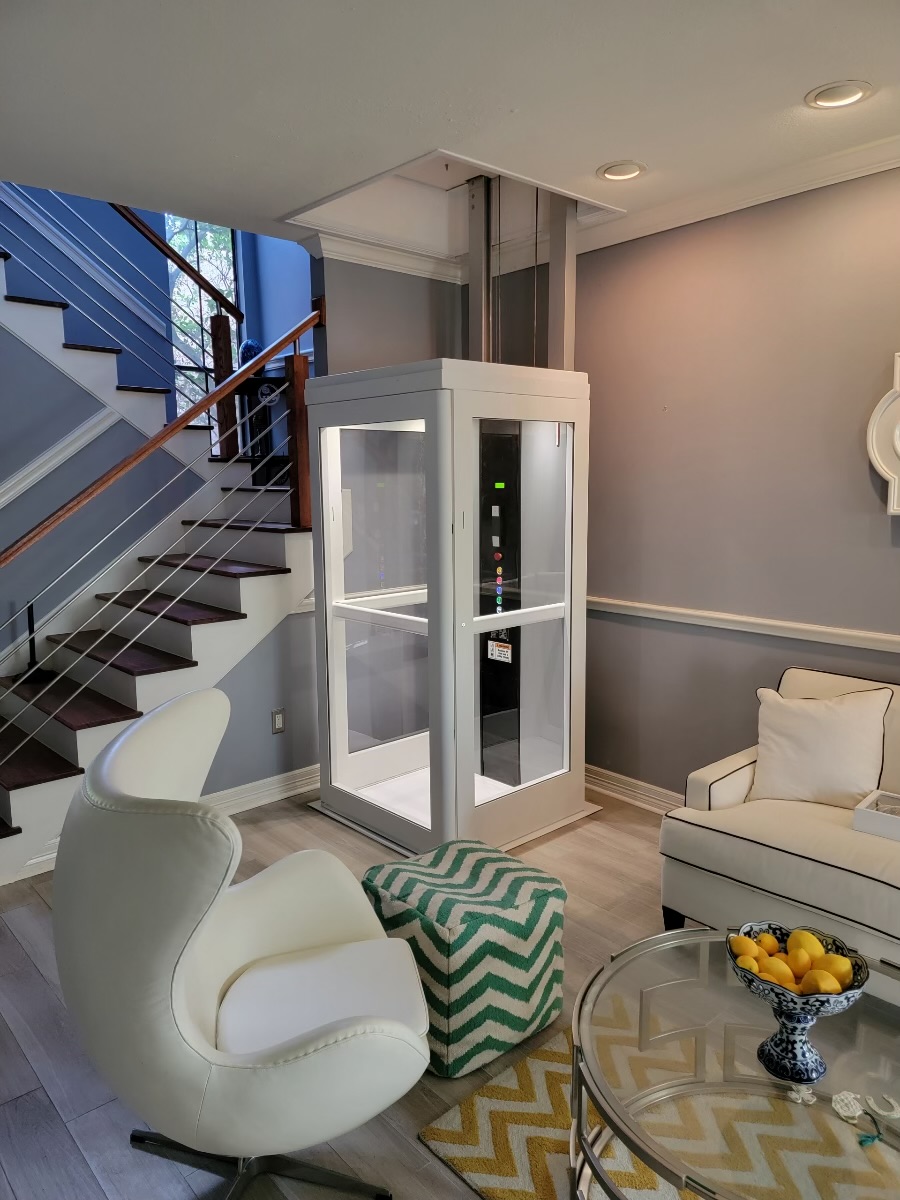 You may be wondering if the benefits of adding a home elevator outweigh the cost. In this blog post, we are going to lay out the top 5 reasons to add a home elevator. 
#1. Safety
A home elevator allows for a homeowner to safely navigate between the floors of their home. Unlike a stairlift, which requires you to get on and off between flights of stairs, an elevator moves smoothly between all of the floors of your home. 
#2. Added Value to Your Home
According to RetirementLiving.com, adding an elevator into your home can increase your home's value by more than 10%. Not only does it add value, but it makes your home more appealing for a wider variety of homeowners. Homes with stairs may not be appealing middle aged and older homebuyers while younger people wouldn't give it a second thought. Having an elevator as a means of bypassing those stairs makes it possible for all age groups to be interested. 
#3. Convenience 
Whether it be carrying luggage inside after a trip or bringing groceries in from the store, an elevator can make life so much easier. Strollers, car seats, etc. when grandchildren come to visit is a breeze with an elevator. 
#4 Style and Luxury 
Adding an elevator into your home can also add a stylish and luxurious feature to your living space. It can be a beautiful new accent to a room with cool lights and fashionable features. It definitely creates a new focal point if you choose for it to be. It can also be tucked away unseen if that's what you choose. Elevators can be a sign of luxury and opulence. 
#5. Aging in Place
I think the most important thing that an elevator provides in your home is peace of mind. It's peace of mind that you can safely age in place in the home that you love and still access all the areas of your home. This is HUGE. This investment can save you from having to give up your home and move to a smaller home with no stairs. It is an investment into your future.
For more information on adding an elevator into your home, give us a call today. We can walk you through the process of getting started and you can trust LiveWell to manage the project from start to finish!
To view other projects or blog posts, click here.