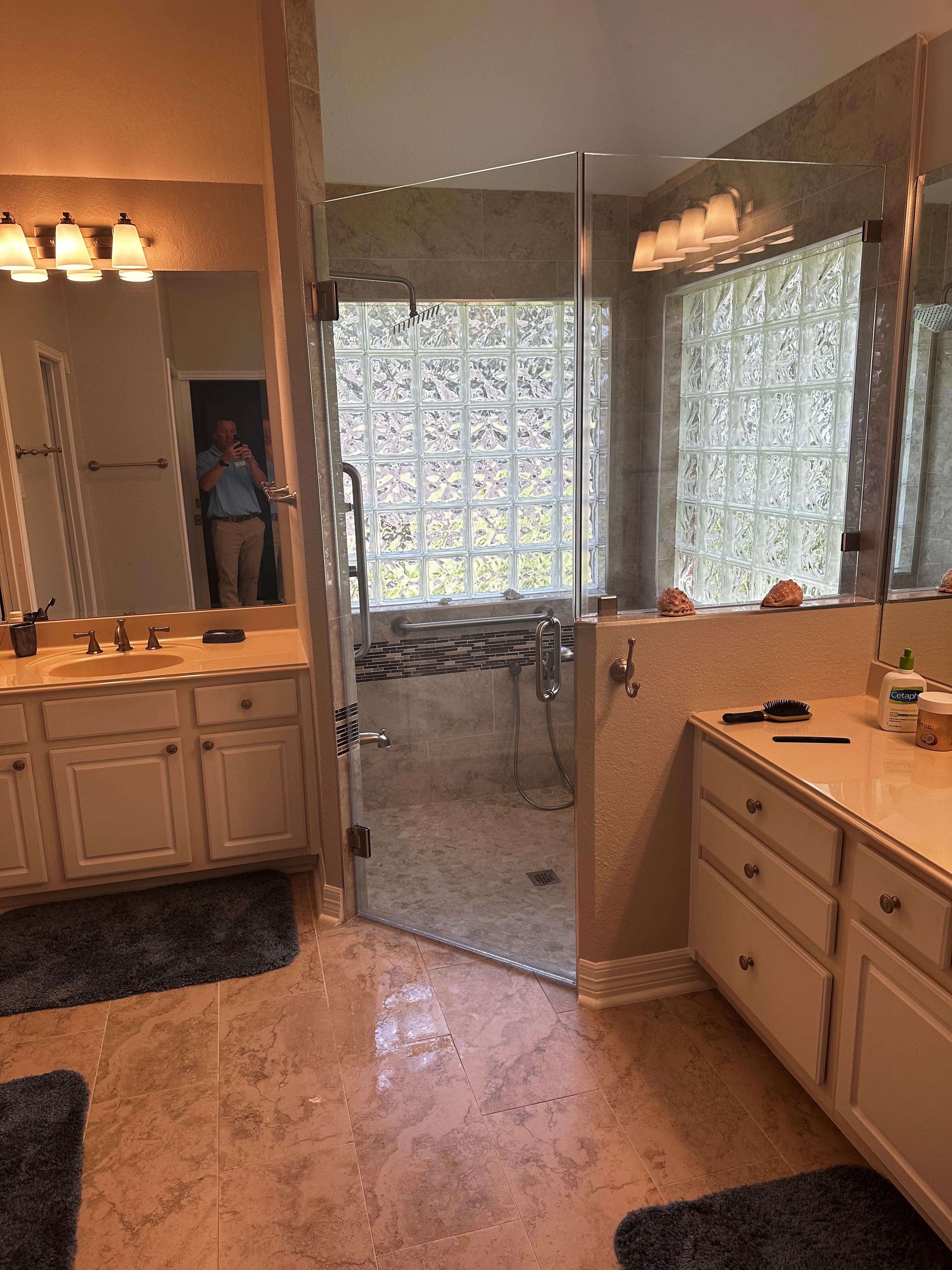 LiveWell just recently finished a bathroom remodel that has us head over heels in love. This bathroom is very stylish and trendy with its neutral, relaxing tones.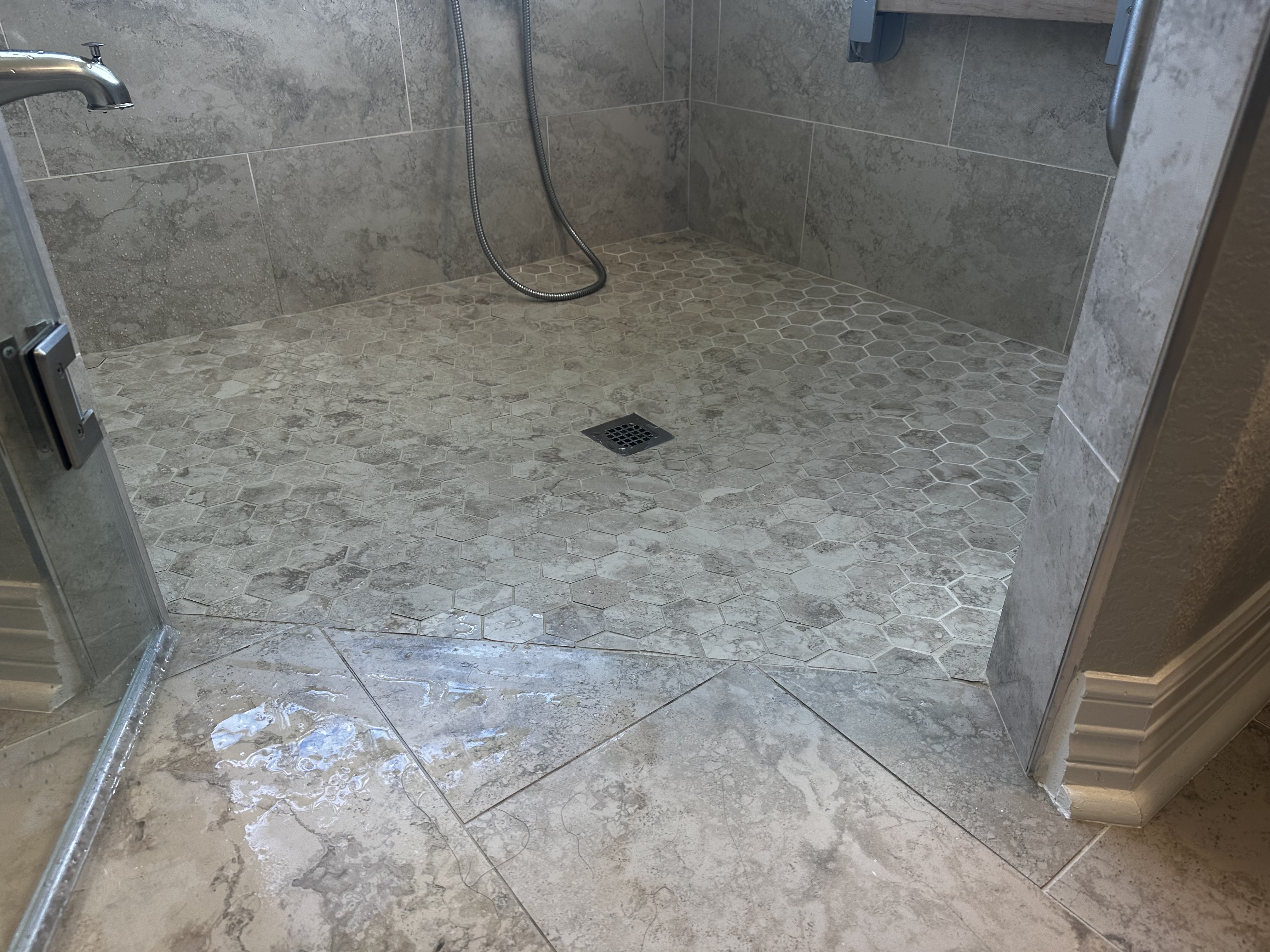 This zero-entry shower completely removes any tripping hazard by removing the threshold. By removing this, a wheelchair, walker, or shower chair can easily move in and out of the shower as well. This is also a feature that is very trendy right now.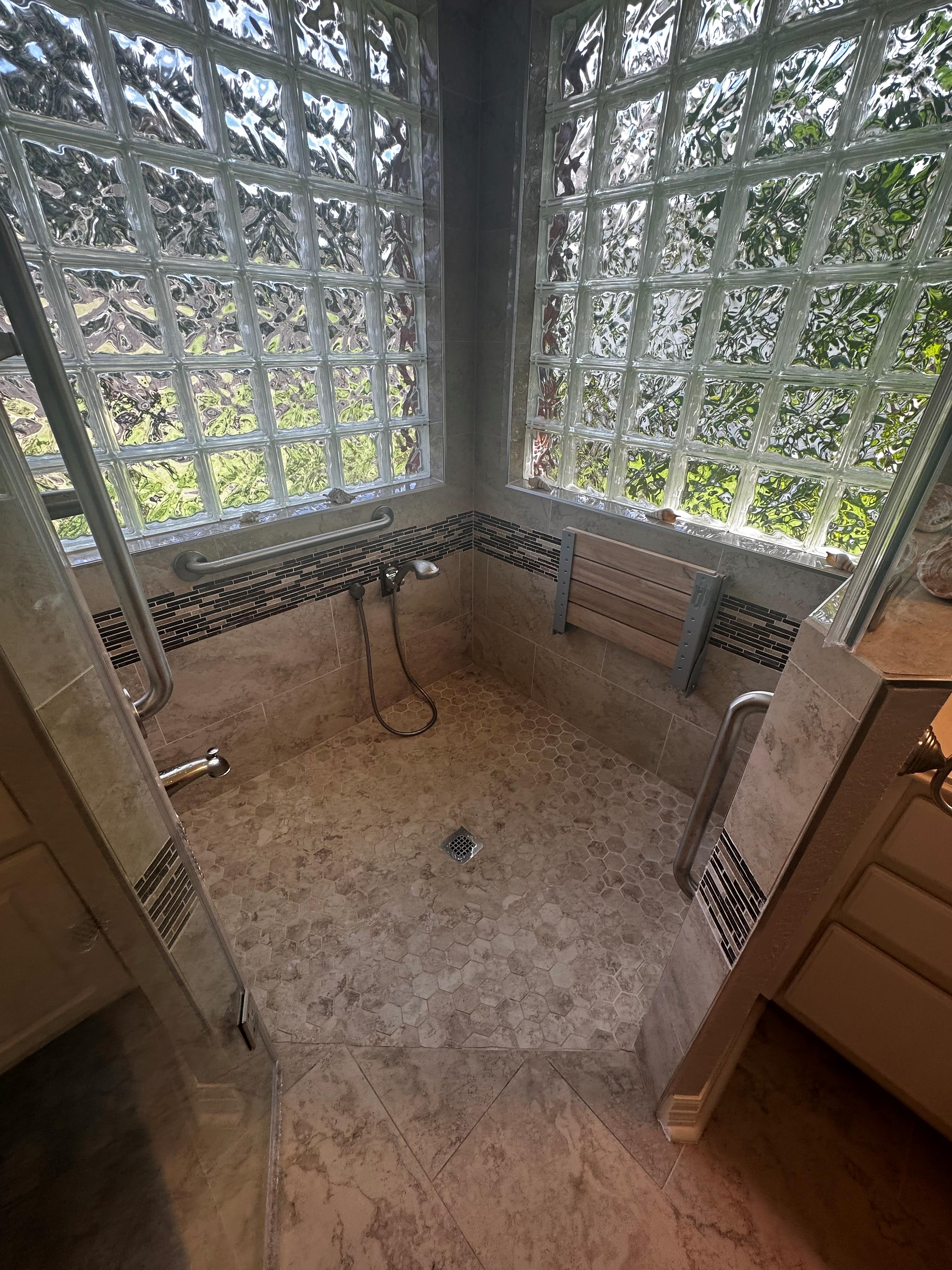 We also added both horizontal and vertical grab bars to give extra supports on the sides of the shower. Grab bars provide extra support when getting in and out of the shower. They also are necessary when showering as shower surfaces can be slippery when wet. 3 sets of grab bars in this shower give these homeowners all the support that they need.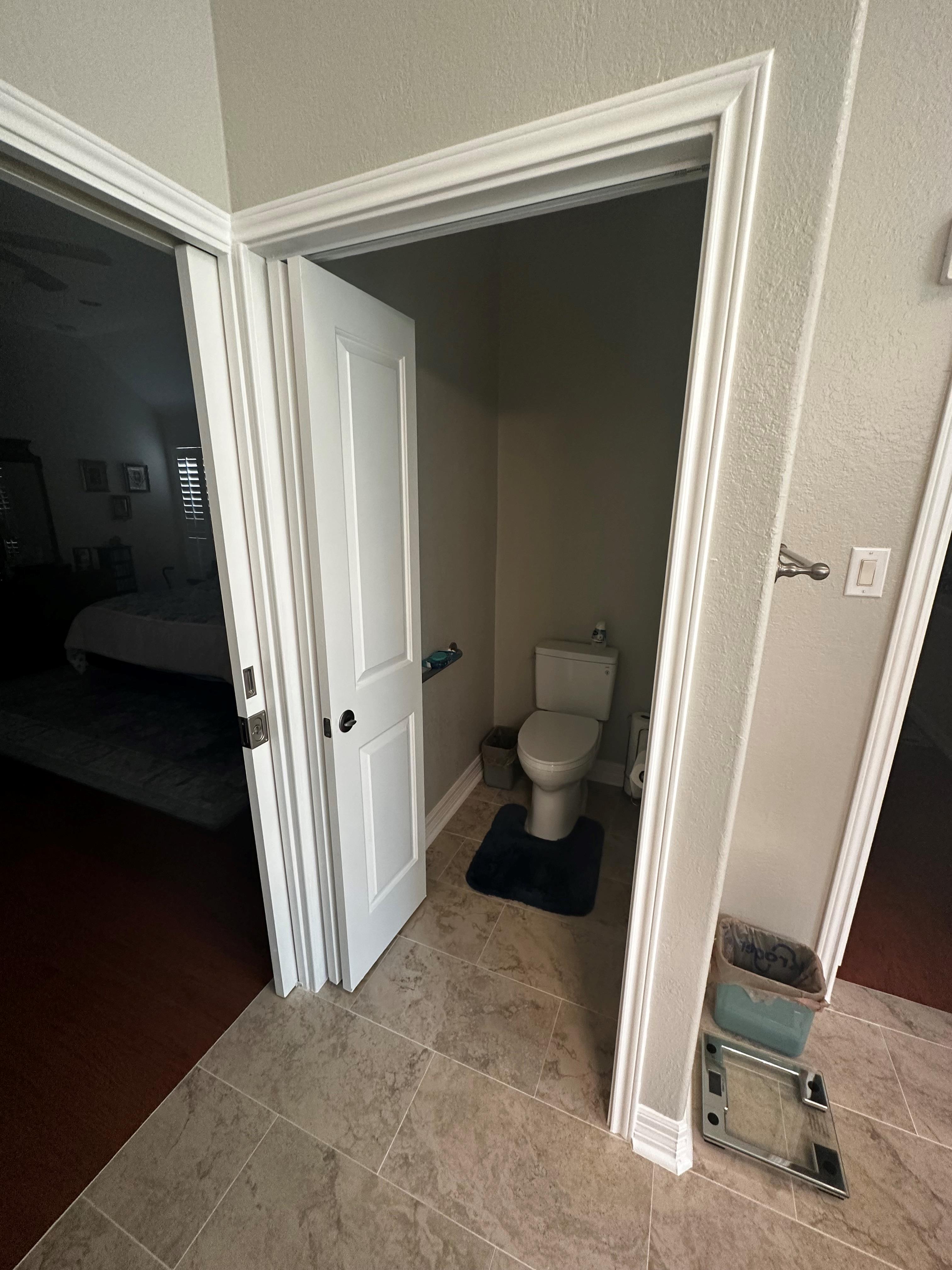 We also revamped the toilet closet by using a taller toilet and installing more grab bars on the sides of the toilet. Taller toilets are very important for those planning to age in place as one does not have to maneuver down as far or stand up quite so much. It just makes it safer and easier to use the restroom with a taller toilet. The grab bars provide extra support that may be needed to assist with standing or to grab onto if one was to become dizzy while standing. 
This bathroom is a beautiful and safe place for daily living activities to take place. These homeowners can continue to live in the home that they love with this bathroom for many years to come! 
If you have considered remodeling your bathroom, please give us a call! Our Accessibility Consultants can help you to design a bathroom that meets all of your needs and is also stylish and luxurious. Give us a call today! 
To see more blog posts or other recent projects, click here.