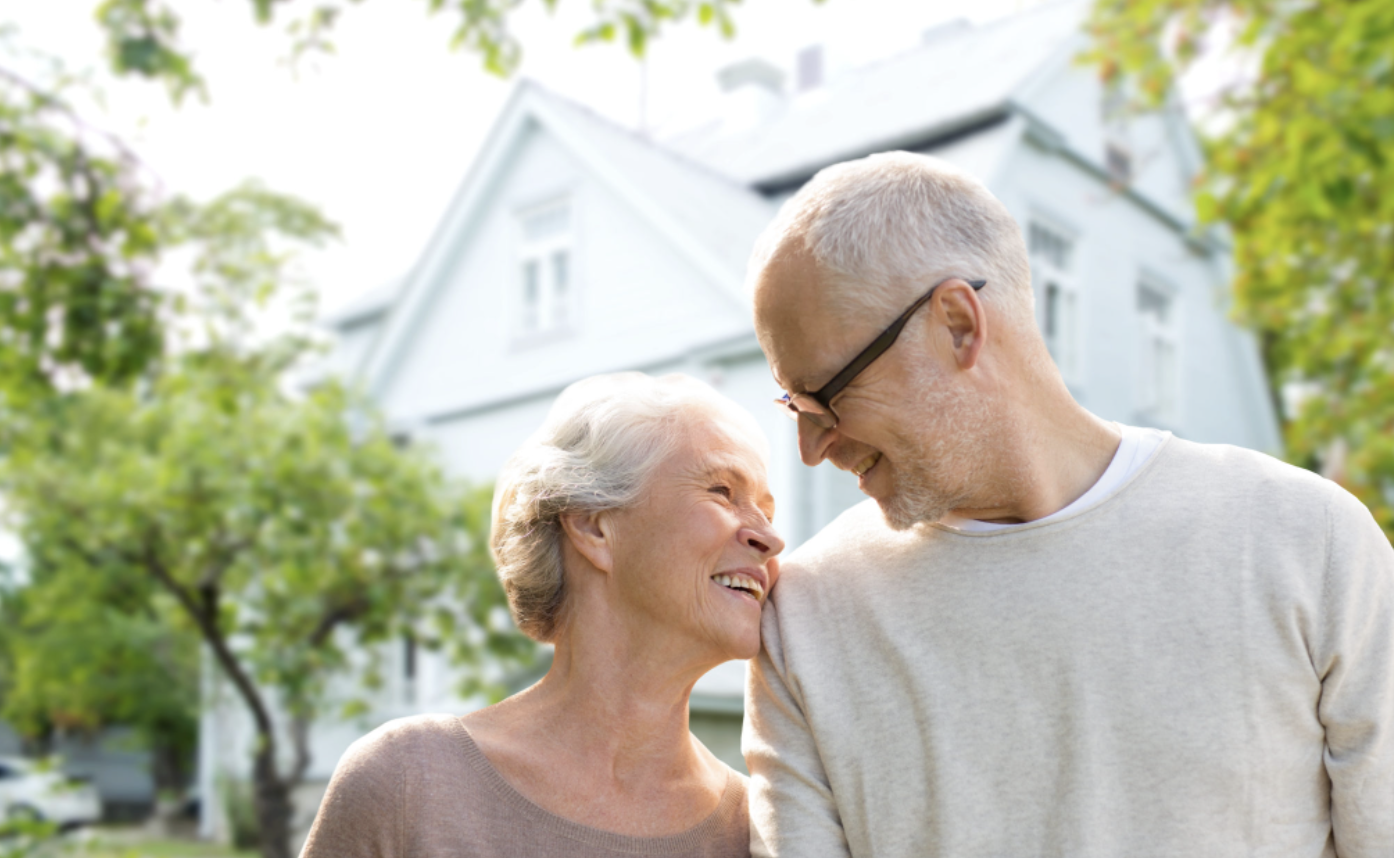 "The stairs are getting too hard to climb."
"I've lived here for so long, no other place will feel like home."
Often times, these are thoughts that older people may have about their future living arrangements. Growing older doesn't have to mean leaving the home that you have lived in for so long. With the right help, you can stay in the home that you love.
Choosing to remain in your home as you get older is what we call "aging in place". In this blog post, we are going to walk you through how to plan ahead, common concerns, modifications to consider, and products that can help make the transition much easier and safer.
HOW TO PLAN AHEAD TO AGE IN PLACE
Planning for the future can be hard because you never know what life is going to throw at you. You never truly know how your needs are going to change, but planning is super important for aging at home. The first step is to think about what kinds of help you might possibly need in the future. Do you live alone? Who will you call on when you need help? Is there technology available that could send help in event of a fall or accident at the push of a button?
Take a look at any illnesses you might have and the different needs that are associated with each. Talk with your doctor about how these health problems could make it hard in the future for someone to get around their home or take care of themselves.
Next, look around your home and identify the problem areas. What modifications could be made to make aging in place safer? Are there an accessibility issues, such as stairs or narrow doorways? Do you need vanities that could accommodate a wheelchair? Is your shower safe? There are so many modifications that can be made to make your home more accessible for aging in place.
COMMON CONCERNS ABOUT AGING IN PLACE
If aging in place is something that you are considering, there are other things that you need to think about and plan for. Safety, getting around your home, and other activities of daily life can become quite different in the later years.
GETTING AROUND YOUR HOME:
Are you having trouble walking? Perhaps a walker or electric chair/scooter would help. Under certain circumstances, these items are covered by Medicare. Do your knees give you trouble? Does your home have stairs that are becoming a safety hazard? A stairlift or home elevator can eliminate the risks of using the stairs while still allowing full access of the upper floors.
Smart Technology for your home is another improvement that can simplify life while aging in place. You can now control your entire home environment with a touch or the sound of your voice. Here are some items that can be monitored and changed:
Voice-controlled activation of lights, air conditioning, and other home features
See who is visiting and unlock doors with a touch of a button or your own voice
Share your home accessibility with your family or caregivers for added security
Fall detection and alert systems can save lives, especially if someone lives alone. This technology alerts your family members and caregivers when you fall so that they can get to you quickly.
LiveWell also offers Medication Management technology. This device sends medication reminders and missed-dosage alerts. The benefit of this is that it reduces medication management-related injuries and illnesses. It features audible alerts for medication reminders. If a dose is missed, notification can be sent to caregivers so that they are aware and can assist.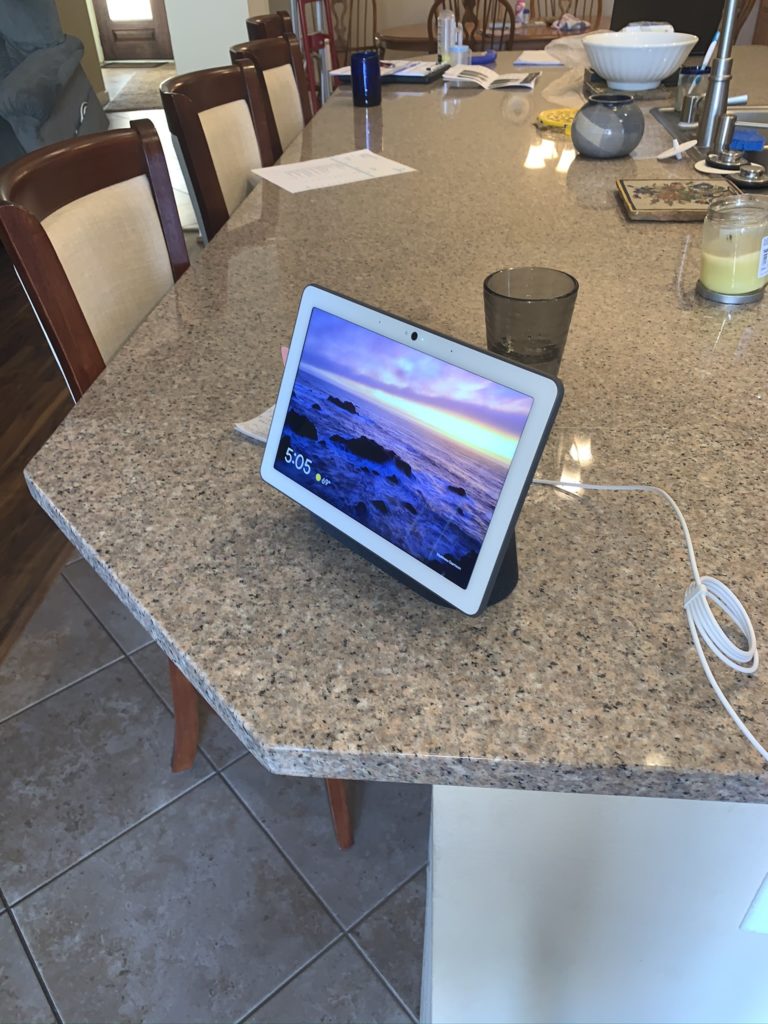 MODIFICATIONS AND PRODUCTS TO CONSIDER
LiveWell Mobility & Modifications specializes in home modifications of all shapes and sizes. Widening doorways, adding grab bars to showers and toilet areas, building zero-entry showers, and installing wheelchair-accessible vanities are something that we do every single day. The most common areas of concern are the stairs, the bathrooms, and the kitchen.
FOR A SAFER BATHROOM, HERE ARE SOME THINGS TO CONSIDER:
A zero-entry (Scandinavian) Shower – this is a shower with no threshold to step over as you enter.
Grab bars – Grab bars in the shower allow for support in a very slippery area. We also suggest adding them around your toilet area to assist with standing or sitting.
Accessible vanities – wheelchair-accessible vanities look no different from regular vanities from the outside, but there is a piece that can be slid out when the doors are open that allows for a wheelchair to slide under the counter. This is a beautiful way to add accessibility to any bathroom.
Widening doorways – will a wheelchair, walker, or power scooter fit through your bathroom door? If not, LiveWell can widen your doorway with ease to accommodate all of the above.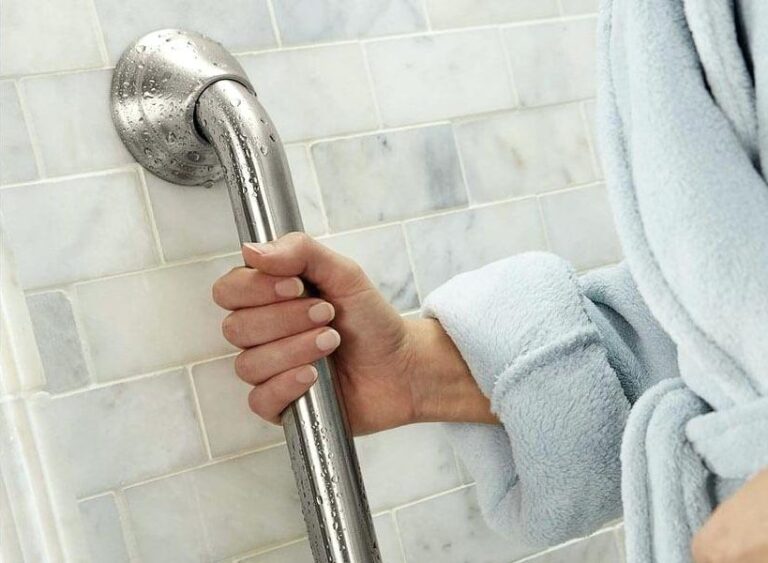 FOR A SAFER WAY TO NAVIGATE THE STAIRS IN YOUR HOME, HERE ARE SOME THINGS TO CONSIDER:
A stairlift – LiveWell offers stairlifts for straight, curved, and outdoor staircases. This allows for an older person to still navigate the stairs without the worry of a dangerous fall. This also allows accessibility to the second floor that could become increasingly more difficult as one ages.
 
A through-the-floor elevator – This is an elevator that is easily retrofitted into any two-story home. It has the smallest possible footprint and is a great option for adding accessibility between floors. LiveWell offers a variety of sleek, modern, and quiet models of through-the-floor elevators. There is something for every home type.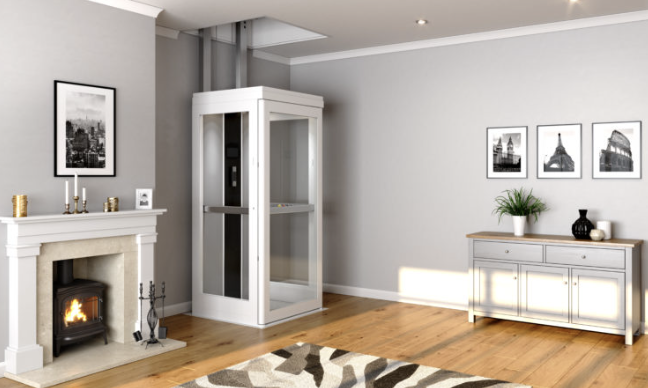 LiveWell has an expert staff that can help to identify all of the products and modifications that can be made to your home to make aging in place a much safer and more enjoyable journey. Growing old shouldn't mean having to leave the home that you love. Give us a call today to schedule an in-home consultation with one of our amazing staff members at no cost! We would love to have the opportunity to work with you.