A vertical lift or elevator can provide an easy way to access your whole home. Unlike a stairlift, a vertical lift or elevator is "life-proof."  Home Elevators can allow you access to your upstairs whenever you may temporarily use a wheelchair after surgery or if you have a medical condition that makes sitting, standing, or walking difficult. Home elevators are not as expensive as most would believe—and are easily much less expensive than moving out of a home you love.
Adding an elevator to your home can be an important addition to simplify your life and allow you freedom of movement between floors. An elevator adds convenience by making it easier and more pleasant to move boxes, groceries, laundry, luggage, or yourself without having to climb stairs. An elevator can help you maintain your independence and reduce the risk of trips and falls on stairs.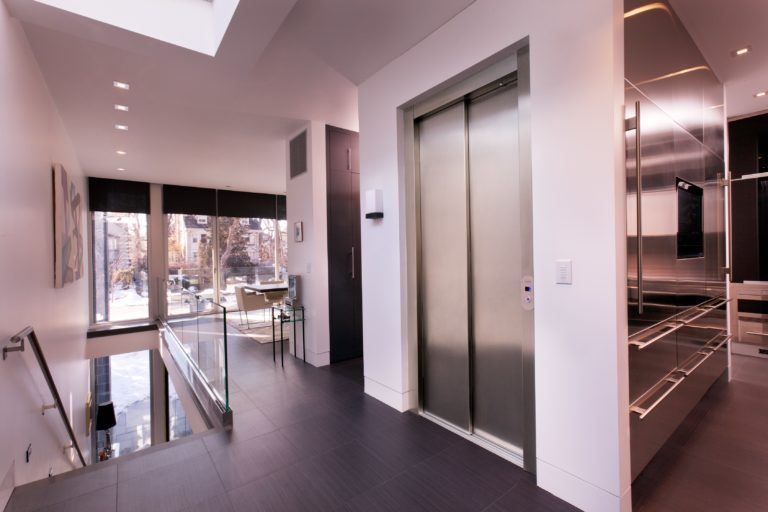 Three Types of Elevators
Vertical lifts, space-saving through-the-floor lifts, or vertical platform lifts add value and convenience to your home.
1. Standard Residential Elevators with a Shaft
Residential elevators can provide easy access for wheelchair users and individuals with walking aids to gain access to different levels of your home without the need to transfer to another seat like you would with a stairlift.
A residential elevator is a convenient option that is becoming more common in homes because the cost of the elevator and the amount of space needed to have one are continuing to come down.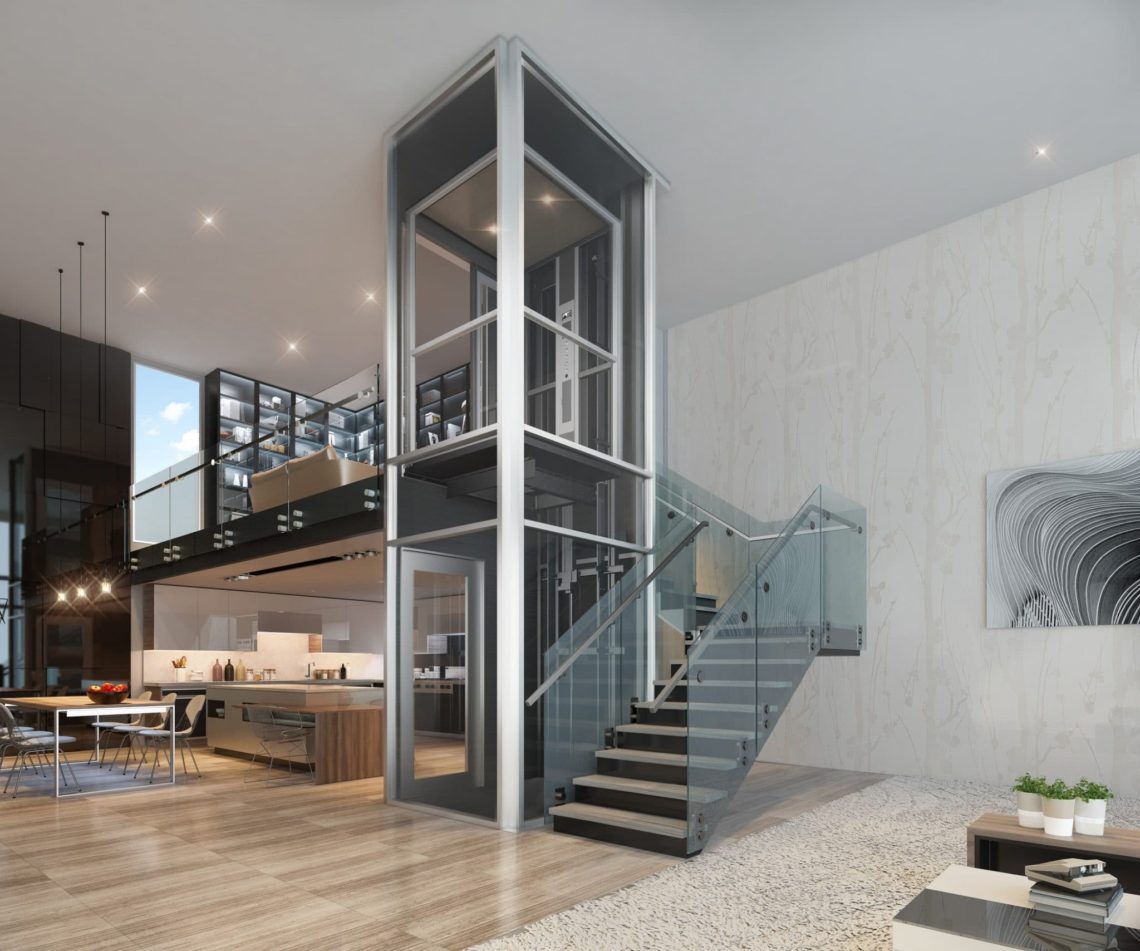 2. Through-the-floor Lift
A through-the-floor elevator is an option when space is at a premium because you only need 3 ft by 3 ft floor space. The benefits of a through-the-floor- lift are that no elevator shaft is needed and it can be free-standing.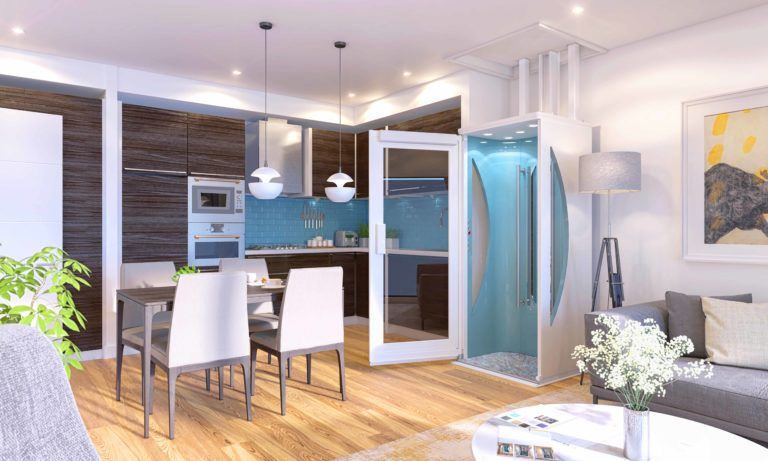 3. Vertical Platform Lift
A vertical platform lift adds great accessibility for wheelchair users. Vertical platform lifts can be installed indoors or outdoors and because there is an open platform to move up and down they take up less space than a ramp.
Installation for both the through-the-floor- lift and vertical platform lift can take as little as two days. They require only minor modifications to your home and do not take much of the useable areas inside or outside of your home.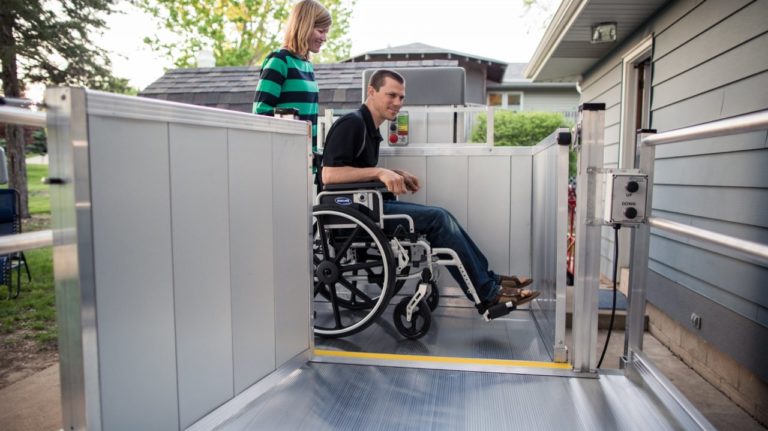 One of the most significant benefits of adding an elevator to your home is the renewed access it provides. If mobility limitations constrain your movement around your home, an elevator is an incredibly freeing tool. If you fall or otherwise have your mobility limited you may find yourself confined to the ground floor because walking up the stairs has become too difficult. A vertical lift, a through-the-floor lift, or a vertical platform lift can give you the freedom to roam about your entire home once more.