This month we are featuring a portion of our full home makeover – the kitchen.
This beautiful kitchen was gutted and completely rebuilt with a new layout. Before, the kitchen was closed off by walls and upper cabinets, completely separating it from the living room. We removed the upper and lower cabinets giving this kitchen the open concept that everyone loves.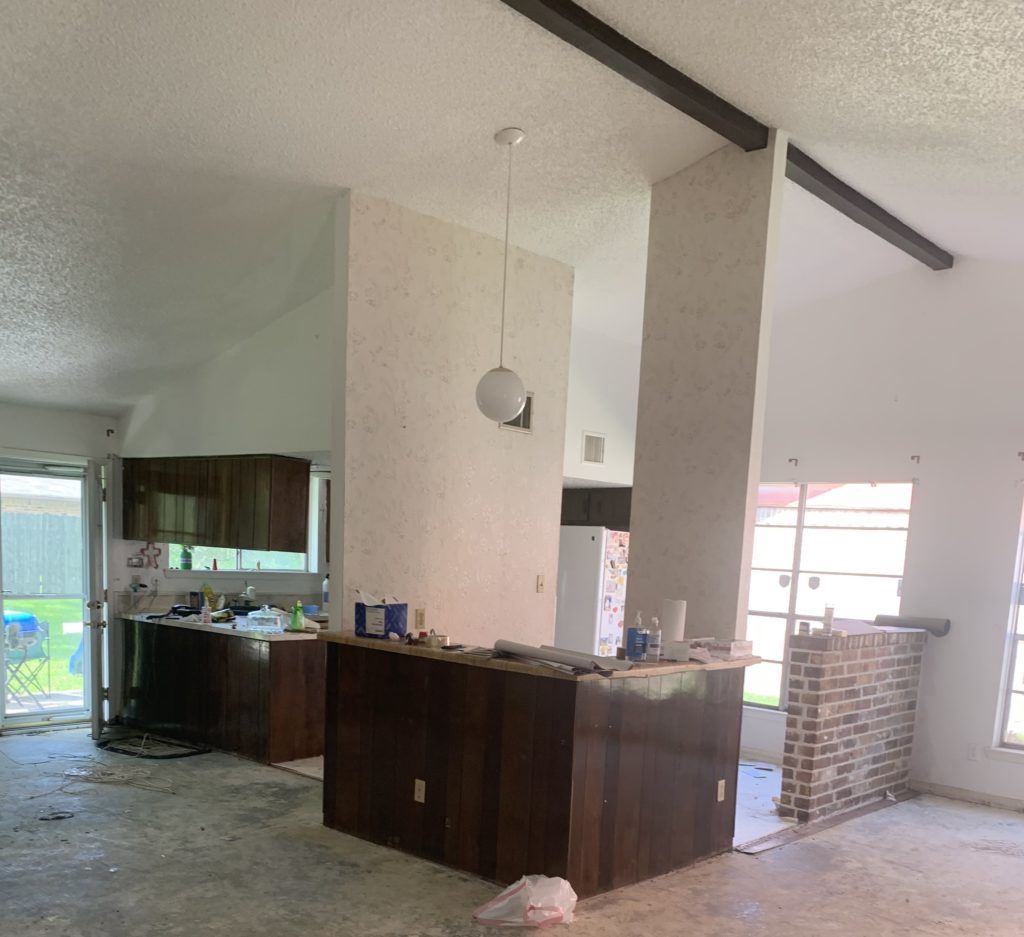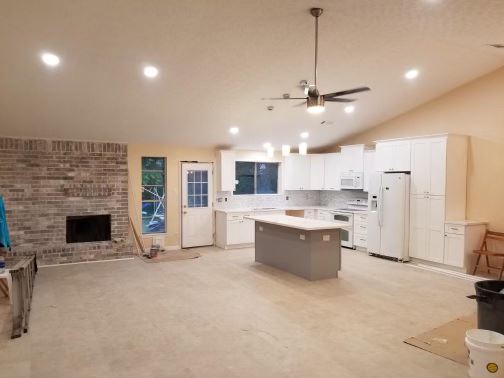 We removed the choppy walls and brick partitions and added fabulous white cabinets and a stunning island. Recessed lighting and a new ceiling fan give this room such an elegant touch.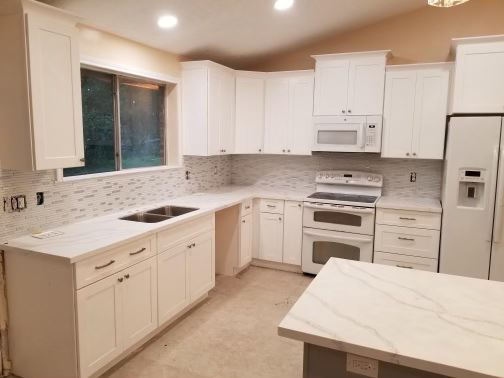 This kitchen is now bright, open, and trendy while also being accessible and easy to maneuver around in. This family will enjoy their new kitchen for many years to come! Stay tuned for more updates from our full home makeover.