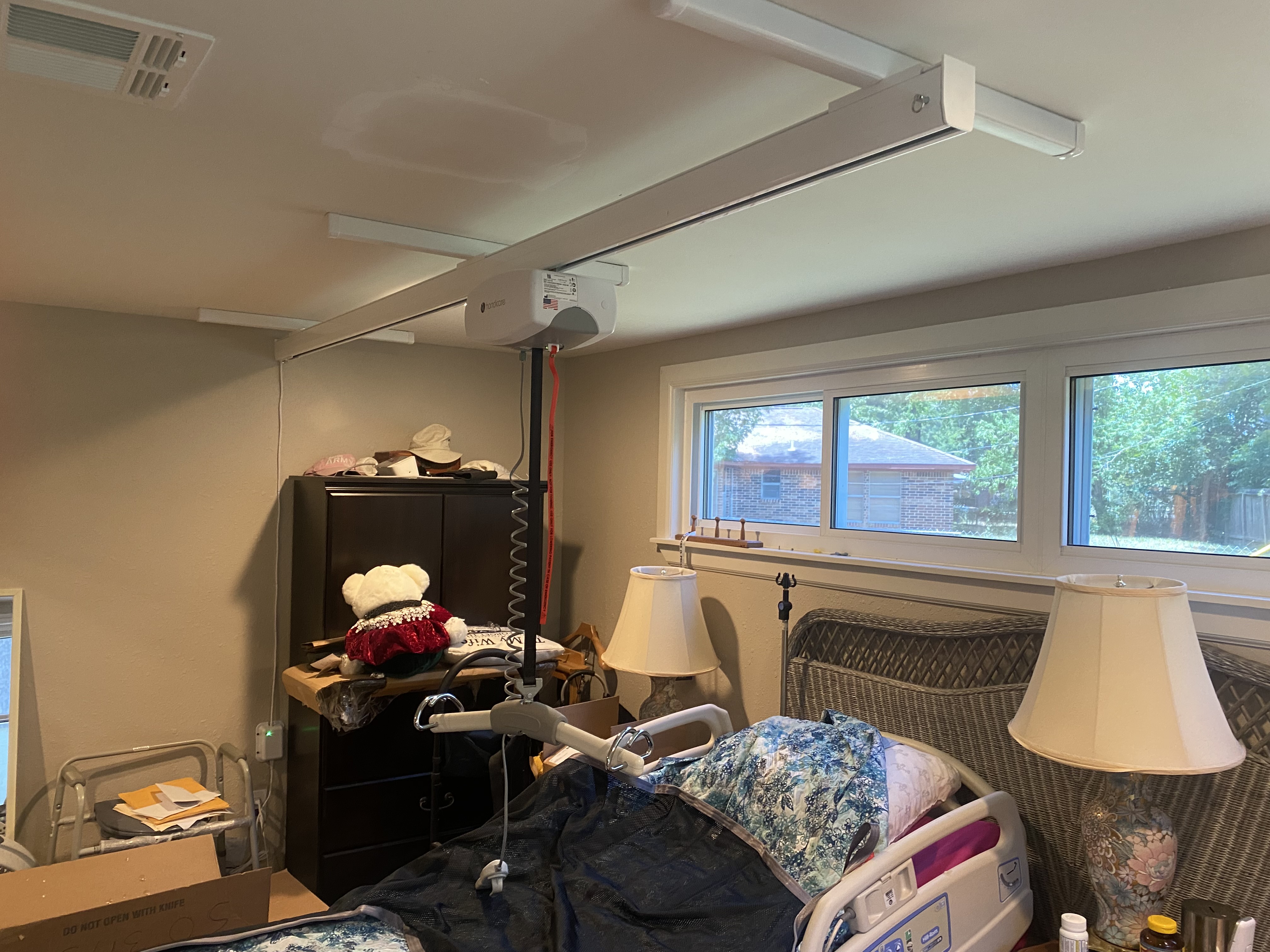 When a patient is unable to move themselves around their home, it can be a very burdensome task on a caregiver. Not only can it be dangerous for the caregiver's wellbeing, but it can also be dangerous for the patient. 
Moving from the bed to a wheelchair is difficult enough. Add the difficulty of moving from the wheelchair into the shower or onto the toilet, and someone is destined to get hurt. 
A patient lift is the perfect answer. Our overhead and ceiling lifts make moving a patient or loved one a breeze. We have curved and straight ceiling lifts, portable overhead lifts, and slings and carry bars. This can be a great solution for patients or loved ones battling cerebral palsy, ALS, Multiple Scleroses, Muscular Dystrophy, a spinal cord injury, or paralysis. 
The above and below photos are of a ceiling lift that LiveWell recently installed for a homeowner. Moving this patient from one room to over is now much safer for both the patient and the caregiver.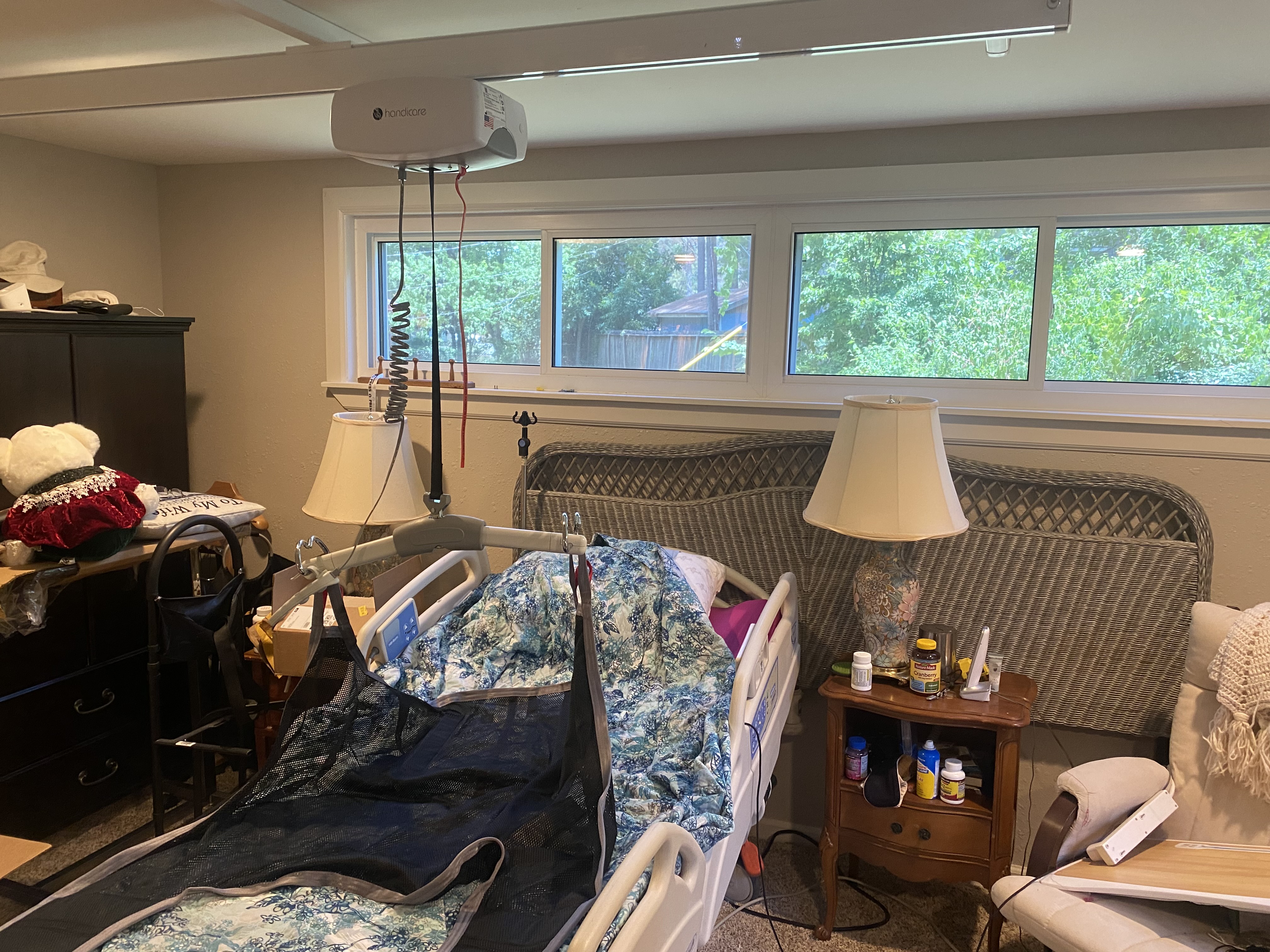 Give us a call today to schedule a free in-home consultation with one of our expert Accessibility Consultants. They can suggest the perfect lift for your situation.
For other recent projects and blog posts, click here.