Do you ever feel like your bathroom is just drab? We get it! Check out this bright new bathroom remodel that LiveWell just wrapped up.
In this bathroom remodel, we added a raised toilet with built-in grab bars. We installed a beautiful, zero-entry shower that has a gorgeous tile detail and built-in grab bars as well. This bathroom is now a functional, safe space for this family to live in for years to come. Check out the before images below!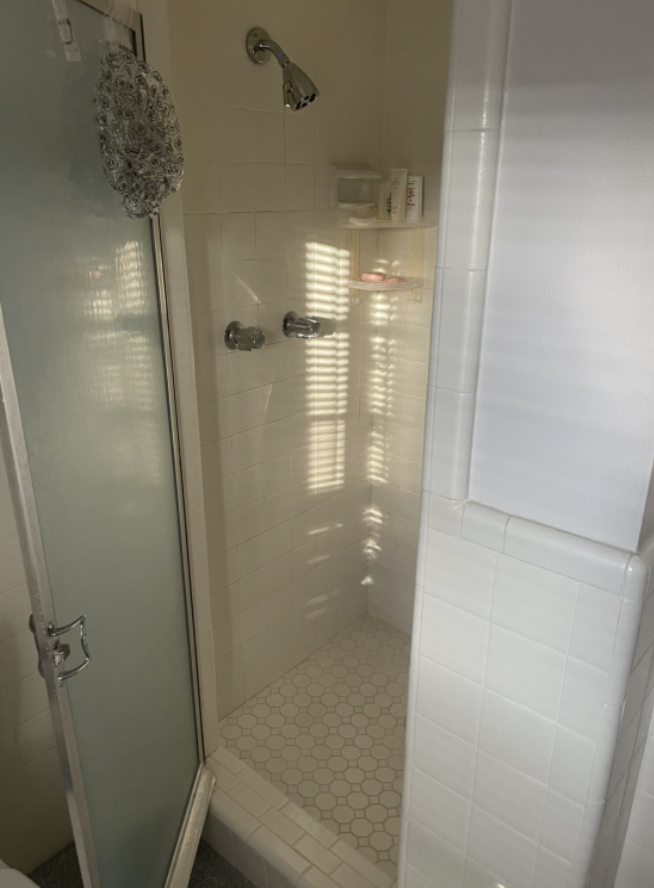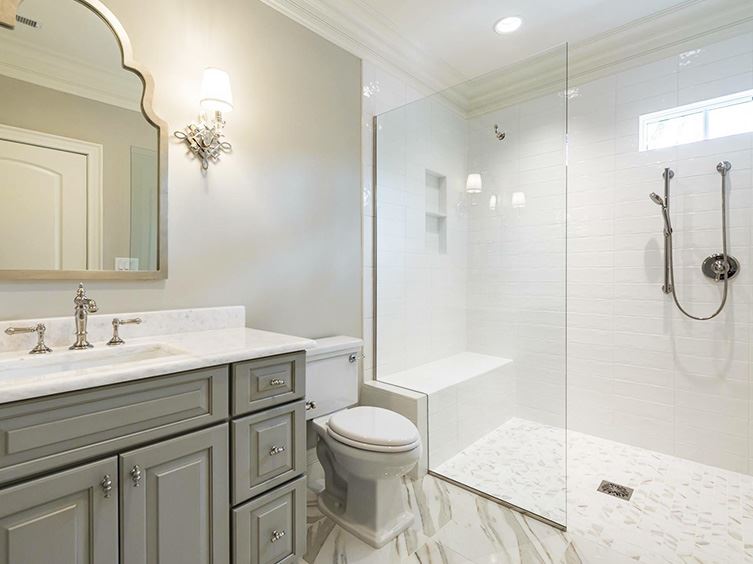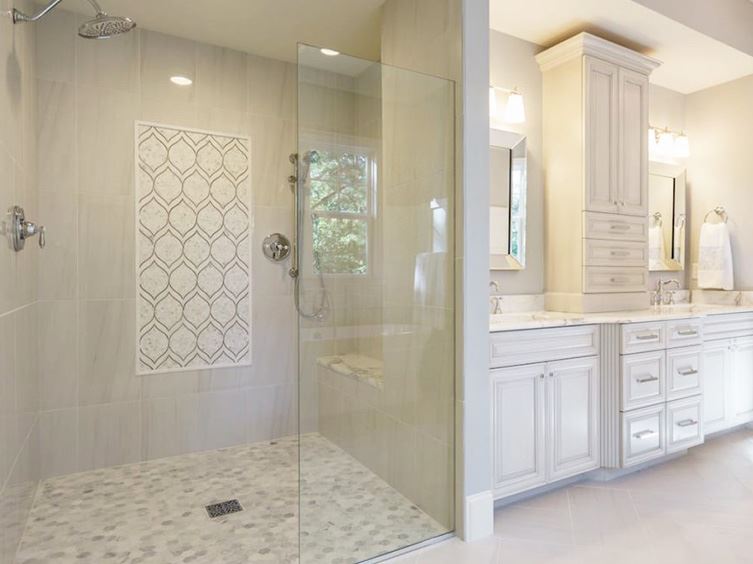 The original shower had a threshold that the homeowners had to step over as they entered the shower. This is a big tripping hazard. Adding the zero-entry shower completely removes this threshold and is a safer option for aging at home.
We also moved the toilet area and installed a taller toilet with mounted grab bars for safety. Adding a raised or taller toilet is beneficial for those with knee or hip issues, arthritis, or other ailments. It's also another way to prevent future falls. The mounted grab bars add another level of safety as it gives the homeowners something to hold on to as needed.
If you or a loved one have a bathroom or other room in your home that has become difficult to navigate, please don't hesitate to give us a call. Our team of experts can provide a no-cost, in-home evaluation and talk through your options with you.
To see other projects that LiveWell has recently completed, click here.