Older bathrooms aren't known for being accessible or even safe for that matter. Bathrooms have come a long way as far as safety and accessibility are concerned without sacrificing style. Checkout LiveWell's latest bathroom remodel. 
Here is the before photo.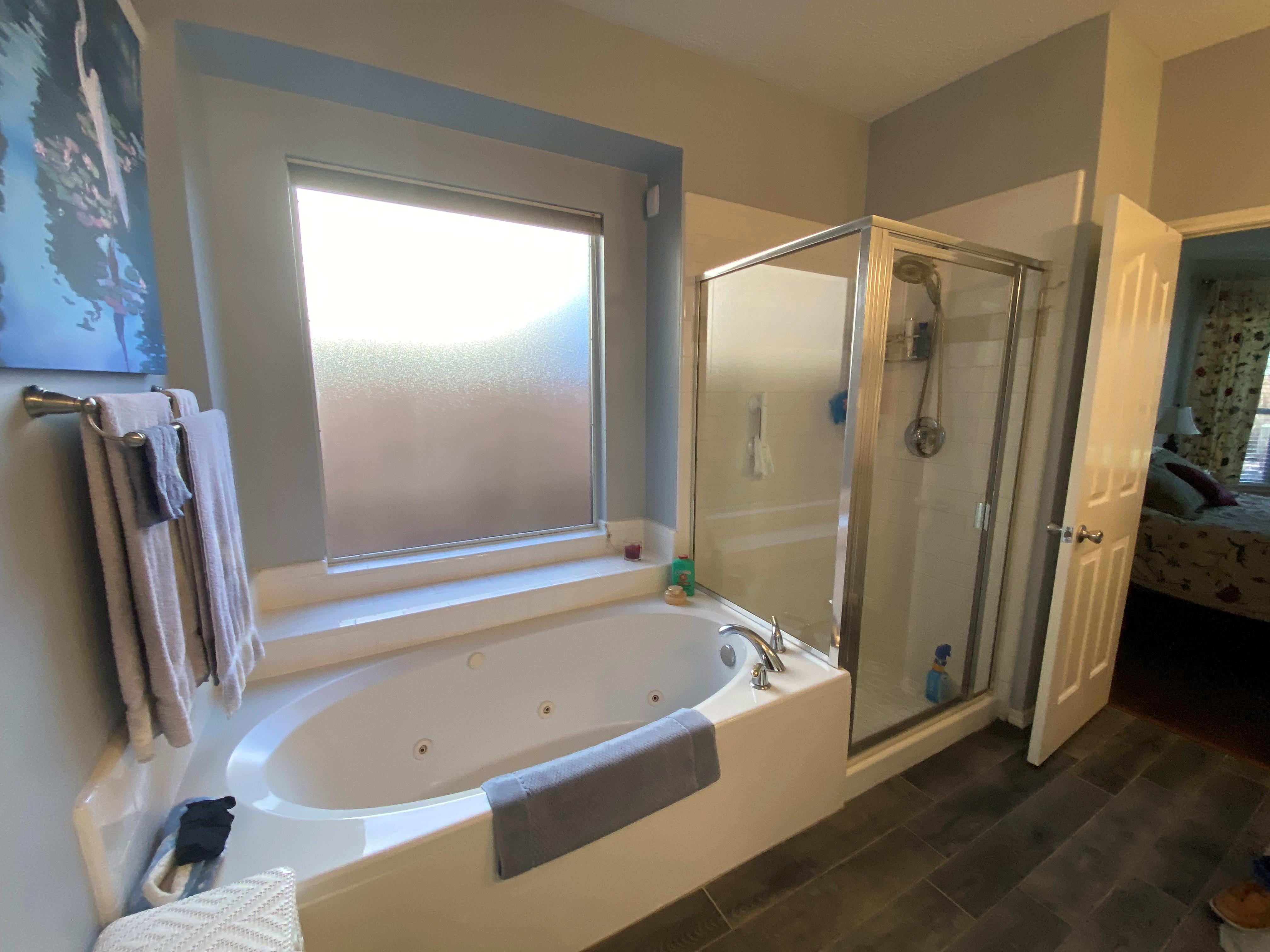 LiveWell removed the tub and the original shower. We installed a beautiful tile shower that features a zero-entry threshold. This means that there is no step-over into the shower. A wheelchair or a walker can move right over the entry to the shower without any interference.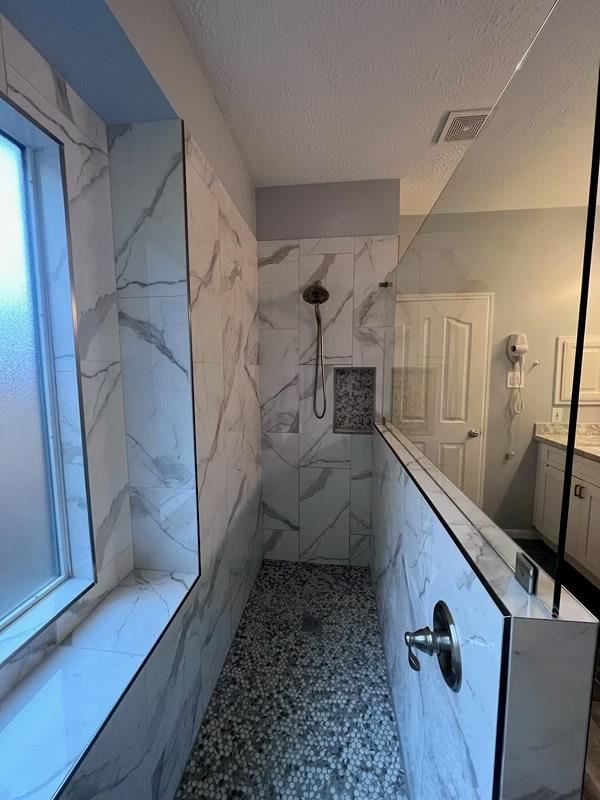 We built a halfway and placed glass on the top half to give the shower privacy but also an open, modern feel. We encased the frosted window with matching tile. You'll notice that the handle to turn the shower on and off is near the entrance to the shower, rather than at the very end. This way, the shower can be turned on without having to get soaked.  
We also installed brand new vanities with gorgeous granite countertops. This bathroom turned out so great! The homeowners will be able to live safely in their home using this beautiful bathroom for many years to come. 
Click here to see other projects or blog posts.