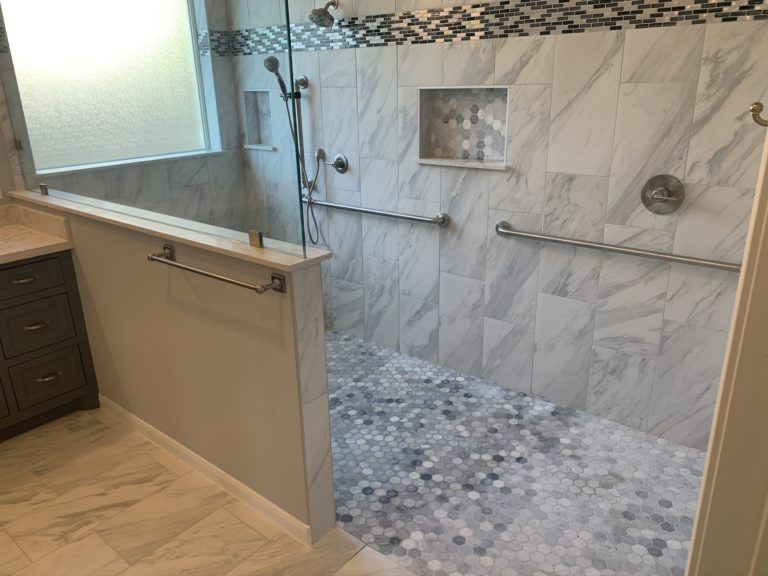 Aging well is a balancing act between the number of years to live and the quality of those years. For many, the best way to optimize the quality of their years is to be able to stay in their home or 'age in place.' Most people want to stay in their homes as long as possible. The trouble is, that their homes may not be aging as well as they are.
If you are looking for strategies and options to remain in your home, you are a candidate for identifying the factors that will contribute to your leading a comfortable, satisfying, independent life right where you already live.
How do you modify your home to allow you to stay safely in a place you love?
Consider these 5 functions necessary for living independently. Your healthcare provider will refer to these as activities of daily living.
Bathing: personal hygiene and grooming.
Dressing: dressing and undressing.
Transferring: movement and mobility.
Toileting: continence-related tasks including control and hygiene.
Eating: preparing food and feeding.
The first four on the list happen in the bathroom so let's look at bathroom remodels and modifications that will contribute most to independence.
Because of its hard and slippery surfaces, almost 235,000 people visit the emergency room each year with injuries suffered while bathing, showering, or using the toilet. Whether you want to do a full bathroom remodel or use cost-effective modifications, a few simple changes can lower your risk of falls and improve the safety of your home.
Bathroom remodels and modifications to consider: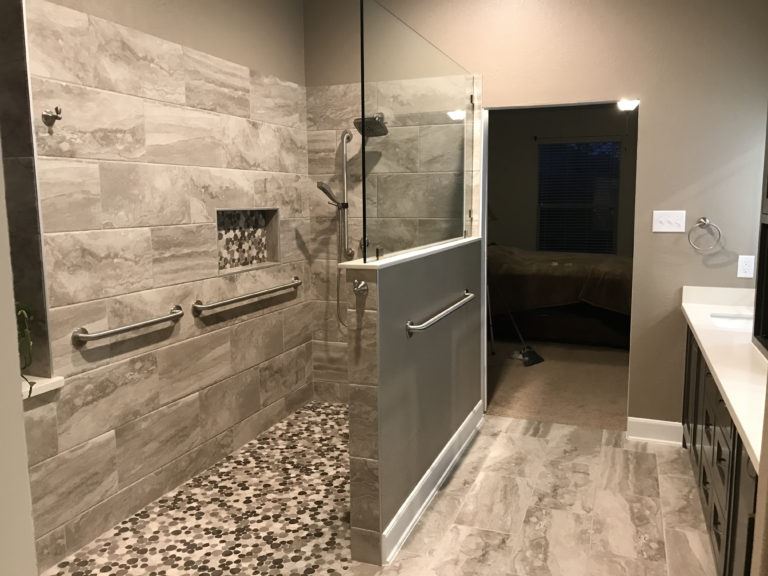 Widen the doorway- For easiest access make sure the floor on each side of the bathroom door is the same height, switch the handle of the door to a lever for easier opening, expand the opening to 36 inches, if possible, and hang the door to open out so that if there is a fall in the bathroom the door can still be opened.
Install nonslip floors– Water and tile are a slippery combination. Slip-resistant tile, vinyl, textured tile, or grouted small tiles will provide slip resistance. There are also options for slip resistant paint for existing hardwoods or even carefully placed slip-resistant bath mats.
Create the right lighting- Simple changes in lighting can make a big difference. Night lights, motion activated lights, wall sconces, and natural light from a window or a skylight will aid visibility. Rocker style switches placed in easy to reach spots are a good idea too.
Enlarge the shower– A curbless shower works for someone using a walker or a cane and also for bathing grandchildren or the family dog. Handheld shower­heads can be anchored to an integrated grab bar. A seat or bench is a good idea and a shelf or cubbyhole to keep toiletries within reach is a good addition.
Consider tub options- Getting in and out of the bathtub can be tricky for anyone with mobility problems. Some bathtubs are outfitted with a wider edge that you can sit down on first, then swing your legs into the tub. And a number of manufacturers make walk-in tubs. These are more costly renovations but for someone who loves a bath, it may be well worth it.
Re-think the sink- For someone anticipating wheelchair use a wall-mounted sink that has space underneath it for someone who stays seated. Faucets with lever handles are easiest to use for people at any height and a counter large enough to keep toothbrushes, shaving supplies, cosmetics, and other toiletries within reach is a good idea.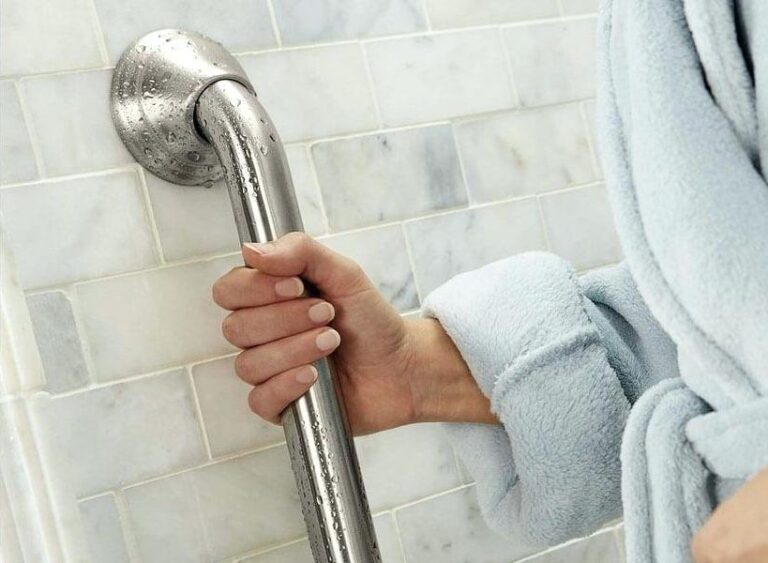 Grab bars and accessories- Grab bars provide a lot of leverage around the bathroom, from getting in and out of the shower to getting up and down on the toilet.
Toilet- If you're like most people, you probably haven't thought much about different options for a toilet. But for an individual who may struggle to stand or sit, toileting can present a tough challenge. To make sure simply going to the bathroom isn't an ordeal, have a higher toilet. This can either mean installing a totally new toilet or just adding a raised toilet seat.
Falls are a serious health risk for older people, and a fall is a life-changing event that can lead to disability, loss of independence, or even death. About 28.7% of adults aged 65 and older fall every year and most of the falls happen in the bathroom. By modifying your bathroom for potential aging changes now or to adjust for limitations you may already be experiencing you can improve your quality of life and the function of your home to support you being and thriving at home for as long as possible.