When people hear "fully accessible bathroom" a wide array of images pop into their mind, and most are probably not exciting! This bathroom proves that that assumption is not at all correct! This bathroom is very, very exciting and trendy!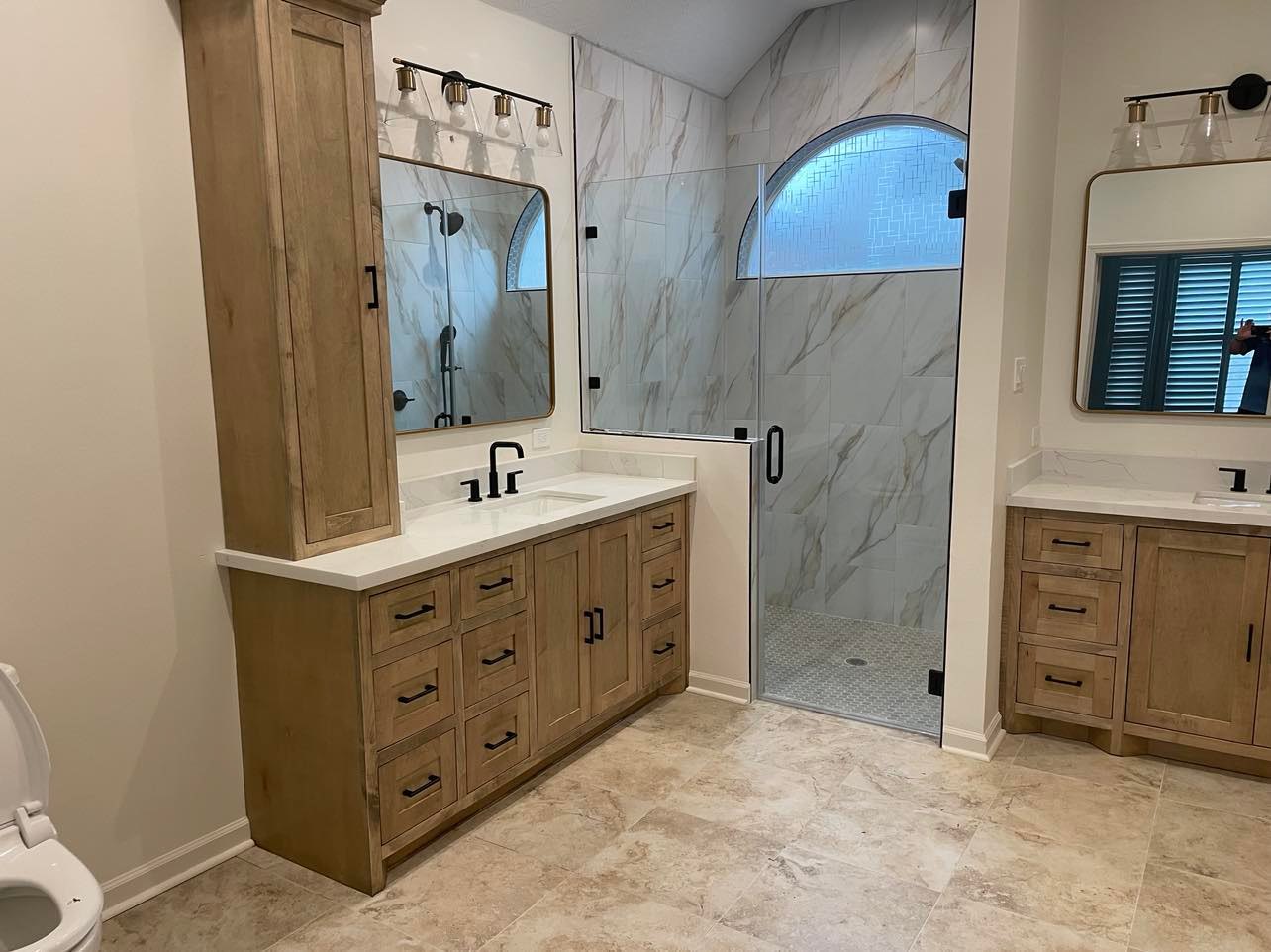 LiveWell replaced all of the tile flooring with beautiful, large tiles. We also built a large zero-entry, or Scandinavian, shower that can be easily entered without having to step over a threshold. The glass doors just add a sleek finish to the shower.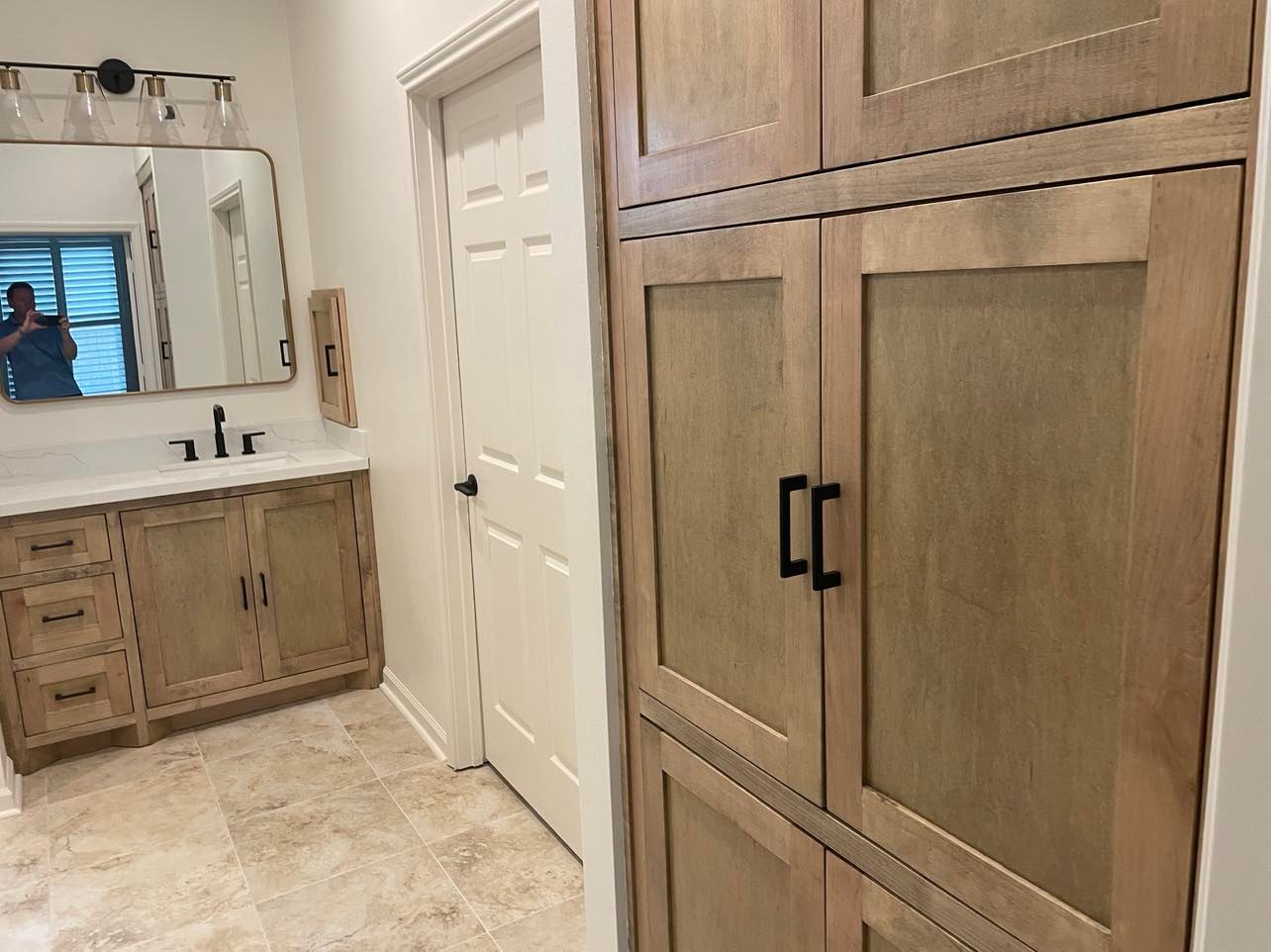 We also added beautiful neutral-tone vanities. What's unique about these vanities is that they are LiveWell's very own custom design. They are unique in that they look like traditional vanities, but they can be transformed into a wheelchair accessible vanity very easily. Simply open the doors and slide them back and remove the special board at the bottom that is simply clicked into place, the entire underneath of the vanity opens for a wheelchair to slide underneath. This is very convenient for those planning to age in place!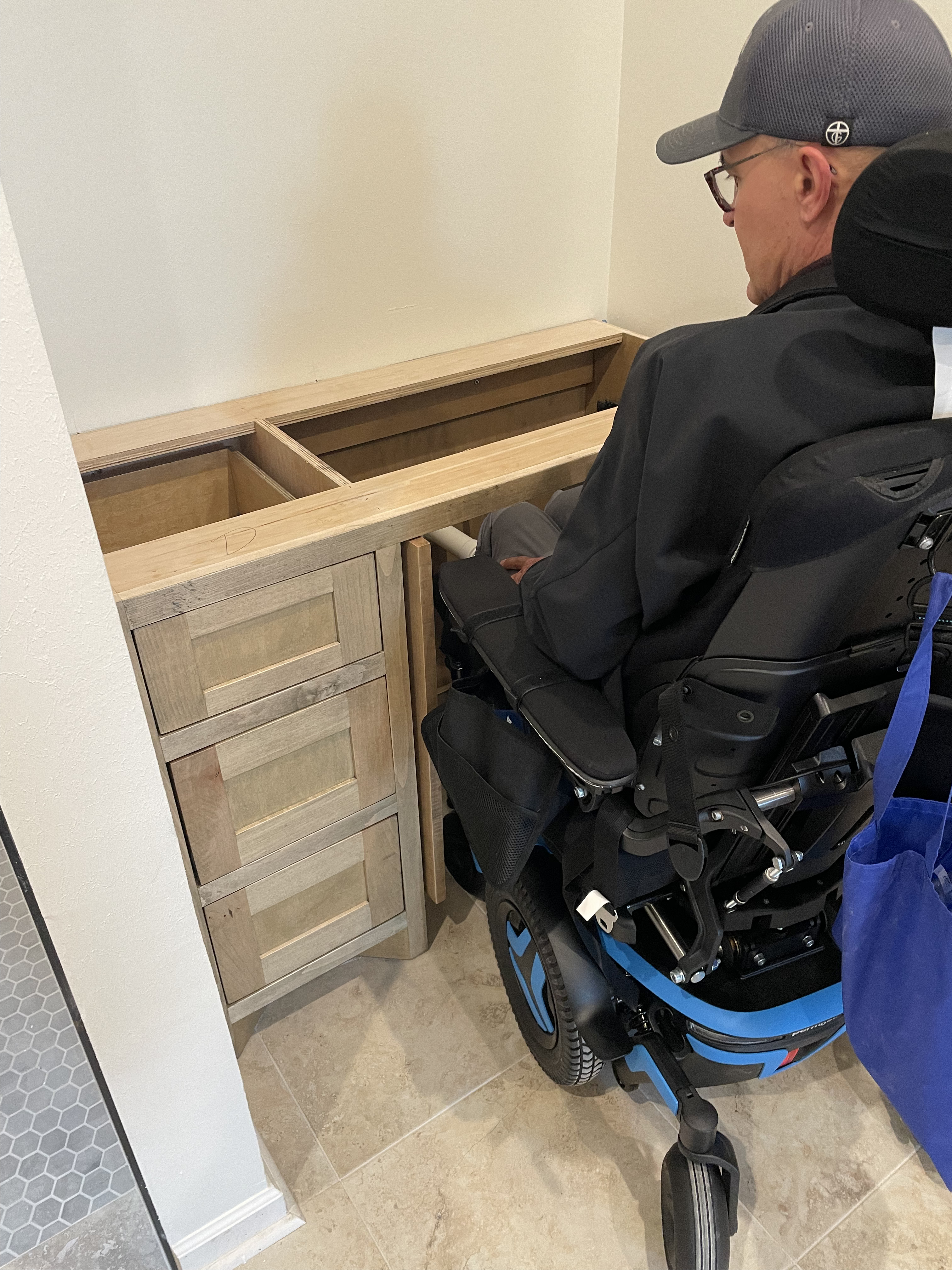 Top this bathroom off with new faucets and light fixtures and the end result is STUNNING! 
If you've been considering updated or modifying your bathroom, please give us a call today. LiveWell's Accessibility Consultants can provide a free in-home consultation and help you to plan for a beautiful, fully accessible bathroom of your dreams. 
To see other projects or blog posts, click here.