You've finally made the decision to purchase an elevator for your home! You've researched and researched to find the perfect type of elevator for your home. We know that there are dozens and dozens of options available. This is no small feat. You've finally decided that a through the floor elevator makes the most sense for your home. But which company should you choose? In this blog post, we are going to discuss one major difference between LiveWell's through-the-floor elevator, and our competitor's.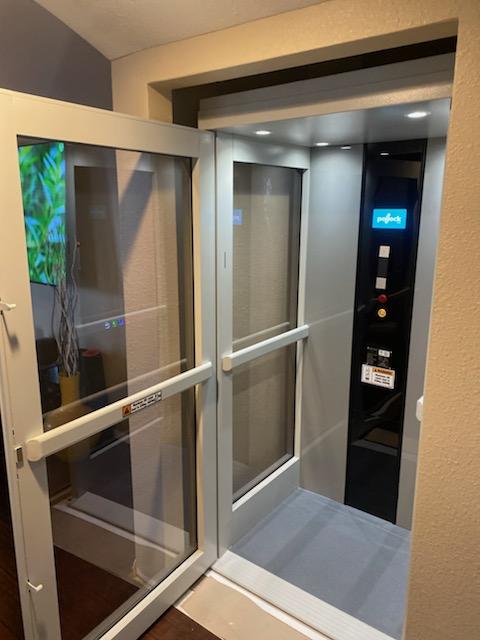 One of the most important differences between LiveWell's through the floor elevator and our competitor's model is that ours features a Zero-Step Entrance. This means that the entrance is barrier free and provides a worry-free experience for riders with mobility aids. 
This is also very convenient for elevator users because it is easy to use for anyone regardless of age and physical ability. It also is much safer because it eliminates a huge tripping hazard. 
If you feel that a sleek and modern through the elevator is right for your home, please give us a call today! One of our consultants would love to talk with you and schedule a free in-home consultation. We hope to hear from you soon!
For more projects and blog posts, please click here.