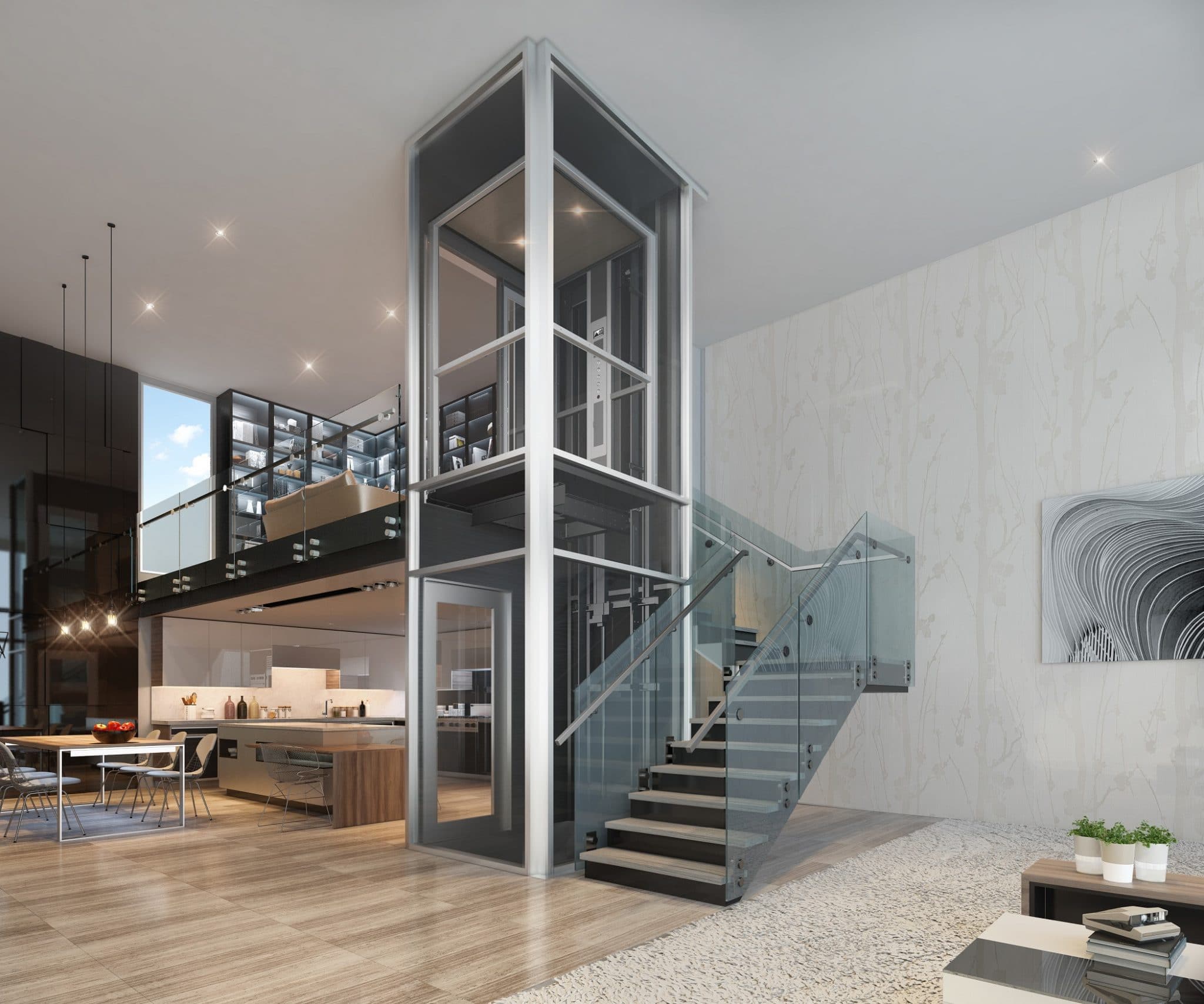 A home elevator can help make your home safer and more accessible – and it can also add value to your home. While the return-on-investment of a residential elevator varies, there's no doubt that a private elevator can increase your property valuation. There are several factors to consider:
A home elevator can make aging in place easier! A recent study by AARP shows that 77% of adults aged 50 and older want to spend their retirement years living in their own home. Safety and accessibility are two major concerns for seniors planning on aging in place. A home elevator is the ultimate way to remain safe and have full accessibility. Unlike a stairlift, which requires homeowners to transfer on and off a seat, elevator riders can use whatever mobility aid is required. With so many people wanting to age in place, adding an elevator can be a really great selling feature for home buyers.
Home Elevators Add Accessibility for Two Story Homes – According to the CDC, 13.7% of Americans aged 18 and older have mobility issues that severely limit their ability to walk or climb stairs. Those living with mobility issues often limit their home searches to either condominiums or stair-free, one level homes. Installing an elevator instantly makes your home accessible to anyone, even those who struggle with stairs. This means that when the time comes to sell your home, your property has a much larger pool of buyers that might be interested. Increased buyer interest often results in a higher selling price.
Elevators appeal to broad variety of homeowners. Unlike other accessibility modifications, suchas stairlifts and wheelchair ramps, elevators aren't just for people with mobility limitations. An elevator makes everyday tasks such as doing the laundry, carrying in groceries or luggage, and or moving boxes of holiday decorations easier and safer than using the stairs.
Residential elevators have long been viewed as a luxury feature that was once reserved for mansions, boutique hotels and custom homes. Now they can be a stylish, trendy and luxurious feature that adds major wow-factor to your home!
LiveWell has a wide variety of elevators to choose from no matter your budget or the size of your space. Give us a call today to learn more!
Click here to read other blog posts: