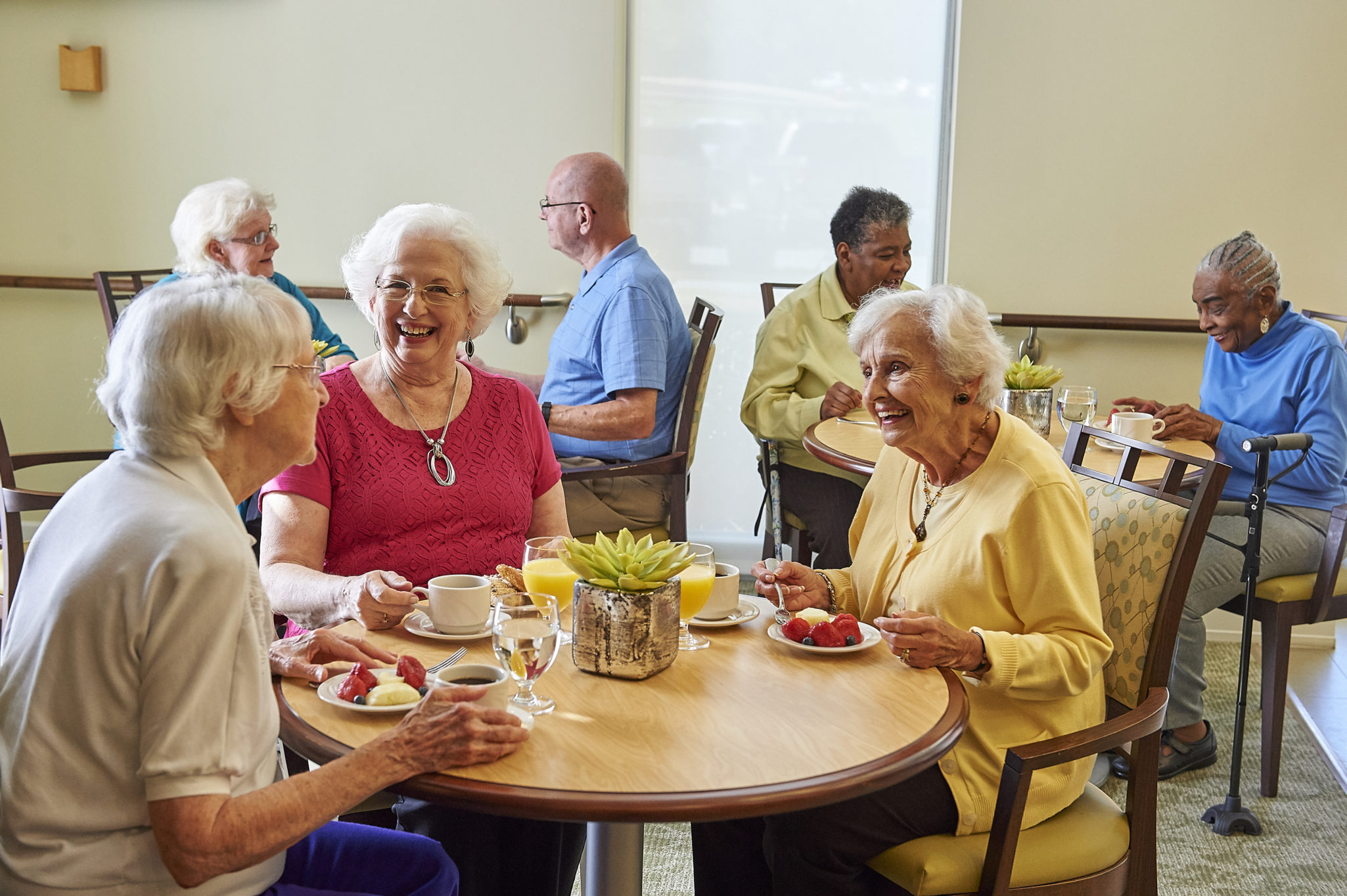 According to the U.S. Centers for Disease Control and Prevention, Aging in Place is defined as the ability to live in one's own home and community safely, independently, and comfortably, regardless of age, income, or ability level. Basically aging in place is when a person makes the decision to remain living in their home for as long as they possibly can as they age. There are many benefits to remaining at home versus moving into an assisted living facility or nursing home. In this blog post, we are going to break down several factors to consider when deciding if aging in place is right for you and your family. 
#1. The Rising Costs of Assisted Living/ Nursing Homes
There are three main components when figuring up the cost of moving into an assisted living facility. First, there will be an initial upfront fee when moving in. This can range anywhere from $1.000 and up. Some facilities will allow this fee to be built into your monthly fee. Second, there will be a monthly rent that will be due. This varies by facility. And lastly, there will be add on fees for anything that the patient needs assistance with, such as eating, bathing, and medication. 
The average cost for an Assisted Living Facility in Houston, TX is $4,245 per month, according to Forbes. The average cost for a Nursing Home is $5,627 per month for a double occupancy room and $7,635 for a private room. That's $51,000 a year for assisted living and $67,524 for a nursing home. 
#2. Lack of Room and Lack of Caregivers
One major problem facing the United States as Baby Boomers have begun to retire is a lack of space in assisted living facilities and nursing homes. There will be 71 million baby boomers going into their golden years over the next few years. Our healthcare system in the United States has improved the quality of life and increased our lifespan, but we as a country have not developed a long term care system to keep up with that. This creates a growing need for rooms and there just aren't enough. The cost will keep increasing as the demand grows higher. 
Also, studies show that by 2030 there will be a growing shortage of caregivers. There will be a shortage of approximately 100,000 caregivers across the United States. 
#3. Risk Factors for Mental and Physical Decline
Many think that assisted living facilities or nursing homes are a better solution because there is around the clock care and medical professionals are just around the corner. But many forget to think about the mental issues that can come along with moving into a facility. 
Depression is a very serious problem when living in a facility. The feeling of isolation and a disconnect from family and community can have a major effect on one's mental well-being. Patients who move in really struggle with the loss of their independence and having to give up their routine which can lead to depression or even suicidal thoughts at times. Also, watching as new friends get sick and pass away and new residents take their place can also be very disheartening. 
Why Aging in Place May Be the Solution For You
Living at home surrounded by memories, family and the comfort of a home that you love can help ease the troubles that come with growing older. Remodeling your home so that it works for your changing needs could cost substantially less than the yearly cost of moving into a facility. LiveWell's team of experts can help design and implement a beautiful, safe, and accessible home that you can grow old in for many years to come. Give us a call today. Our Accessibility Consultants would love to talk with you and to help you jumpstart the process of taking charge or your future and remaining in the home you love. 
Click here to see our recent projects or to read other blog posts.